Best Newborn Outdoor Photoshoot Ideas–Natural, Stunning & Stylish
This is a list of ideas for taking pictures of babies. These ideas for newborn baby photoshoots will make you so happy.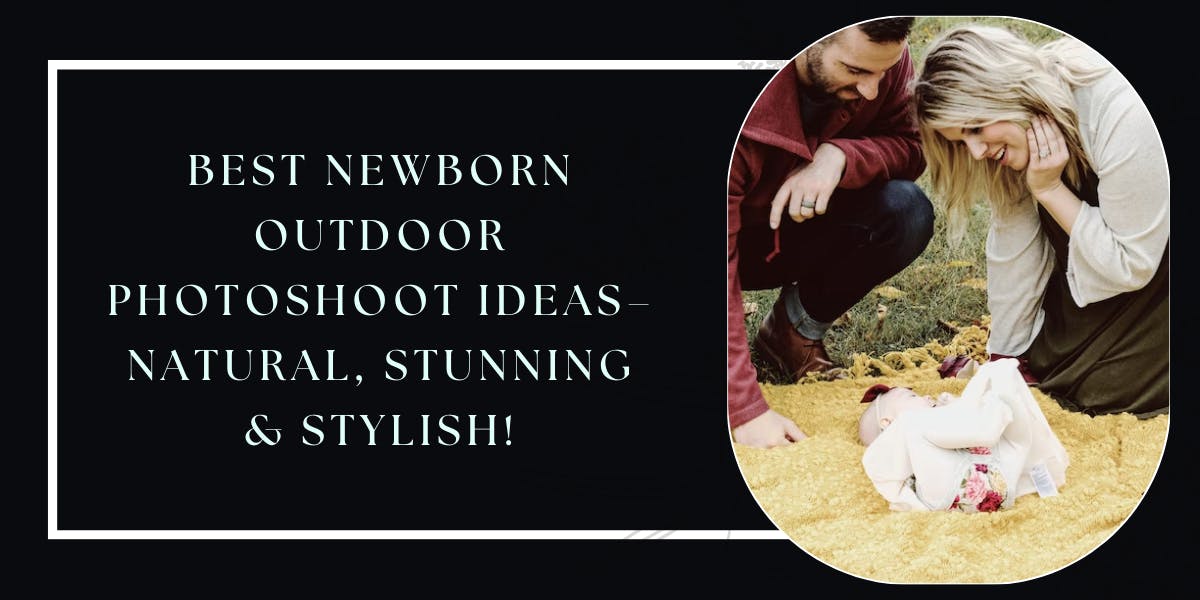 In the past few years, outdoor newborn photoshoot ideas photography has reached new heights. The little fingers, round cheeks, and sweet smiles melt our hearts. As soon as the waiting time is over and the new family member comes home, every parent is busy making the most of these beautiful and important moments. When your child gets older, they will also want to remember their childhood. So, planning unique and creative outdoor newborn photoshoot ideas is always best.
A baby photoshoot in kolkata is an important way to make beautiful memories that can be relived repeatedly. Whether you want photos of babies having fun or pictures that make you feel something, everything you need to know is right here. So read this quick guide to the most creative outdoor newborn photoshoot ideas, and plan an amazing photoshoot to make sweet memories. Bengali rice ceremony photography is one of the sweet moment of anyone's life.
1. Put The Things In The Basket:
To add a creative touch to your baby rice ceremony photography, put your little angel in a basket or other safe container. The best Baby photography in Kolkata, Milan magic, likes to take these pictures in your garden or backyard. The best time to do this photoshoot is in the evening during spring or fall. But if you want to take photos of your baby in the winter, make sure to dress them in woollen clothes to keep them warm. Put a soft blanket in the basket to make it smoother so the baby can sit comfortably. This one is outdoor newborn photoshoot ideas.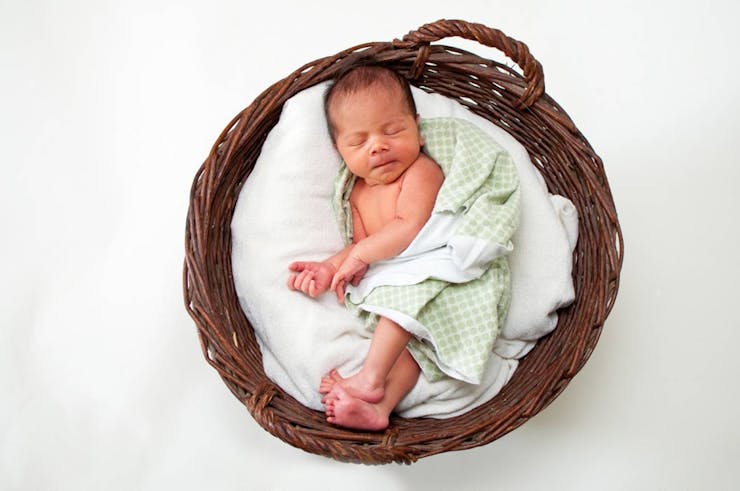 Recommended: Latest Tips, Tricks & Hacks For Newborn Baby Photography
2. A Grassy Pose:
Babies are very happy and excited when they touch grass for the first time. Have them sit on the green grass and play with their soft toy. Talk to the baby or play with them to get them to pay attention. These simple outdoor newborn photo ideas photography tips will make it easy for you to take great pictures of your baby. You can also take photos of your baby with your pets. Dress your baby in something cute to make a pretty picture.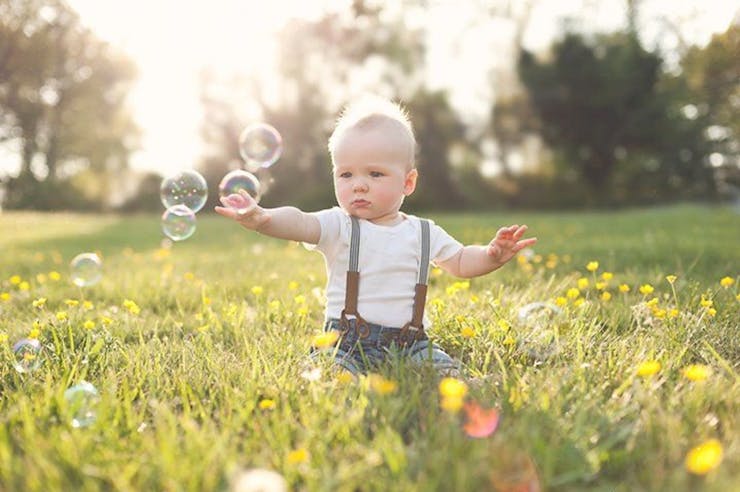 Read More: Bengali Annaprashan: Spiritual and Beautiful Mukhe Bhaat Ceremony
3. Get Ready To Feel Something:
As one of the best baby photographers in the city of joy, we have taken many cute pictures of babies. Taking a picture of mom and baby together is the most beautiful way to show how close they are. When you pick up your baby and kiss them, you make a great memory for them. Your ability to record this tender moment makes us appreciate our good fortune. Also, holding the baby can make the tiny baby stand out in the picture. Ask your photographer about outdoor baby photography to do this shoot when the sun is shining brightly in your garden.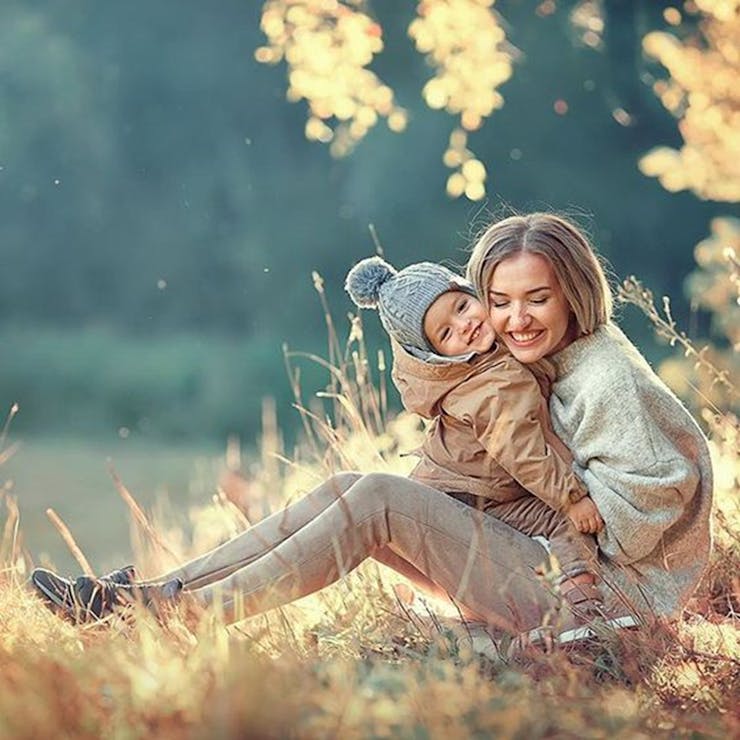 Also Read: How To Choose A Theme For Your Kid Photo Shoot
4. Click Their Love of Water:
A few props are all you need to make a great picture of a baby in this natural pose. Let your baby have fun in your garden by playing with water. This is the best way to get a picture of their real laugh outdoor portrait photography tips. You'll add fun to the image by getting them to do something fun. To get the best photos, you can turn on the water tap or put your baby in a tub of water. The best results will come from taking these pictures of babies outside in the summer.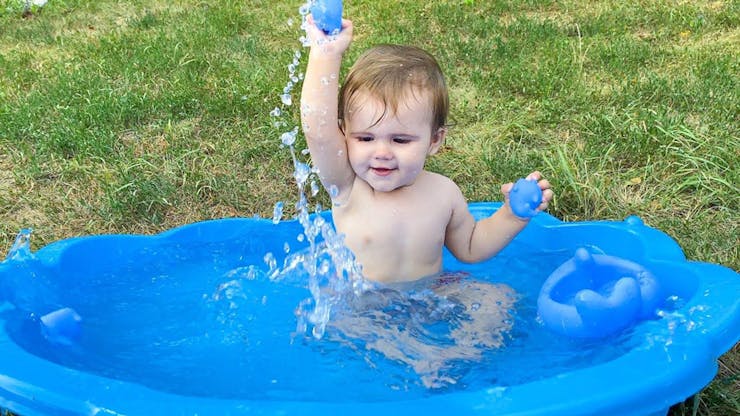 5. Mark Their Journey Of One Year:
Every parent wants to plan something special for their baby's first birthday. Taking a unique photo shoot of your baby outside on their birthday can be cute simple photography tips to remember that time. The cutest baby pose is to take a picture of them eating their first birthday cake messily. You can also put a sign behind them that says "I am one" to show their age. This one-year photo idea works best outdoor newborn photos if your baby is highlighted perfectly in the picture.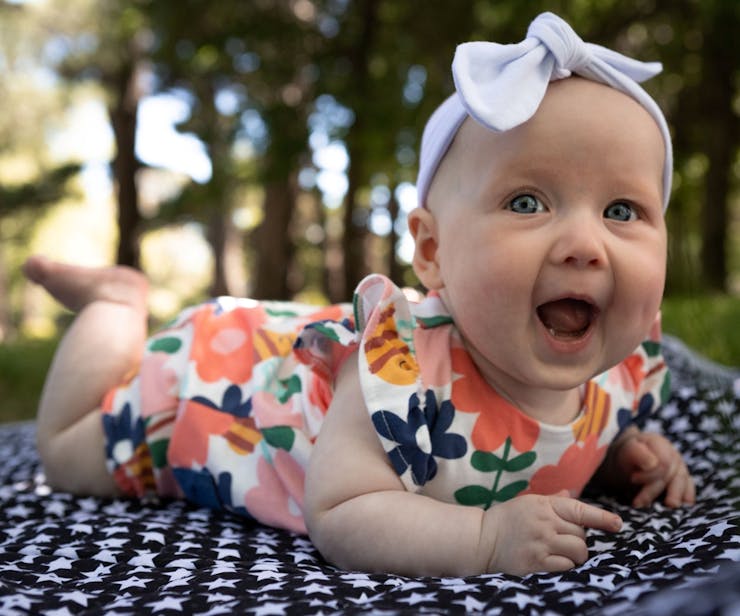 6. The Sibling Poses:
If your baby has siblings, you should ask them to join you for outdoor infant pictures. If the older child can hold a baby, you can put a blanket or mat in your backyard and ask the older child to sit on it and have the baby. Make sure your oldest child feels the most special during the outdoor baby photoshoot. Because if they feel like they are being ignored, you won't be able to see the happy connection between the two kids in the photos.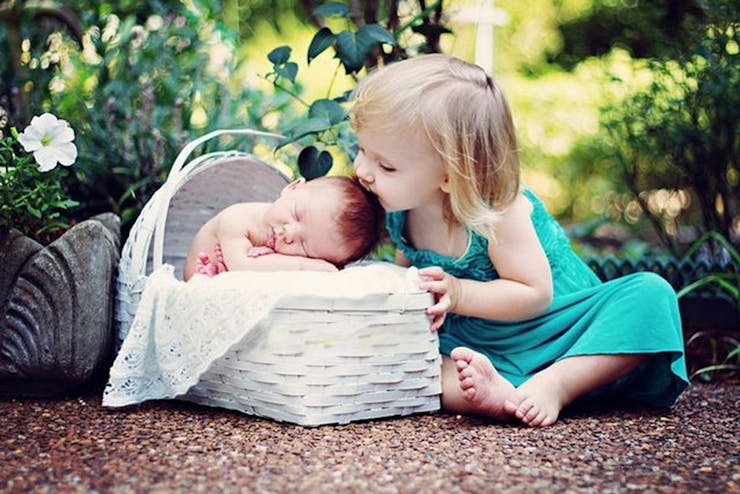 7. Laugh At Them:
Use the golden hour at sunrise to take beautiful pictures of outdoor photoshoot ideas for your baby girl. One of the best tips for taking portraits outside is to use a natural background like trees and grass. You can pick up or put down your baby in a fun way to make them laugh. This pose is great for babies and toddlers over a year old. When doing this pose, you must be careful about handling them. When a baby is happy, the picture always looks beautiful. Their childlike laughter can give you the golden opportunity you need to make great memories.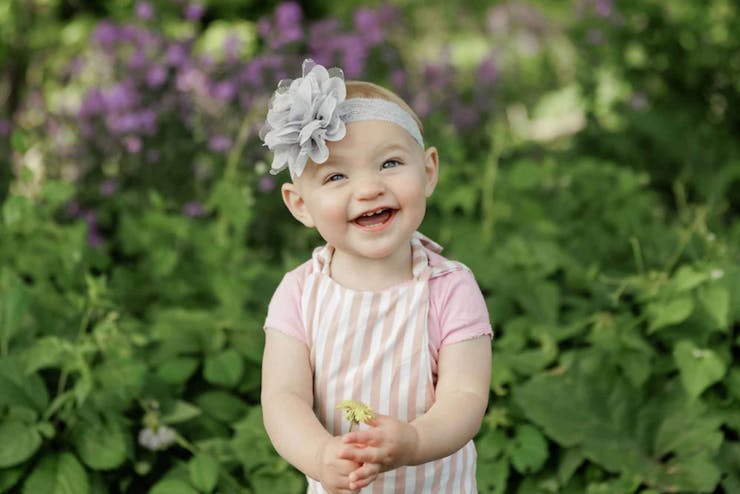 8. Pose With Cute Stuff:
Theme photography in the great outdoors can give you some beautiful photos. A road trip is a great idea for a theme for outdoor newborn photography photos taken outside. Put your baby in the driver's seat of a baby toy car and use it in the garden. Pull the vehicle from the front to make your baby laugh and enjoy the moment.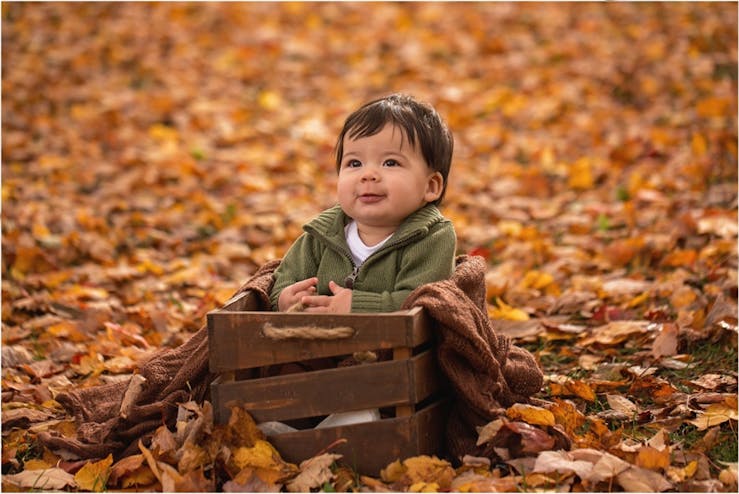 9. Raise The Baby:
They will start laughing as soon as you lift your baby into the air. This is one of the most beautiful and popular ideas for an outdoor baby photoshoot that you can do with your baby. Ask your photographer to use the burst mode when taking pictures of this outdoor baby photoshoot with parents. It will give you the best possible view of your happy baby.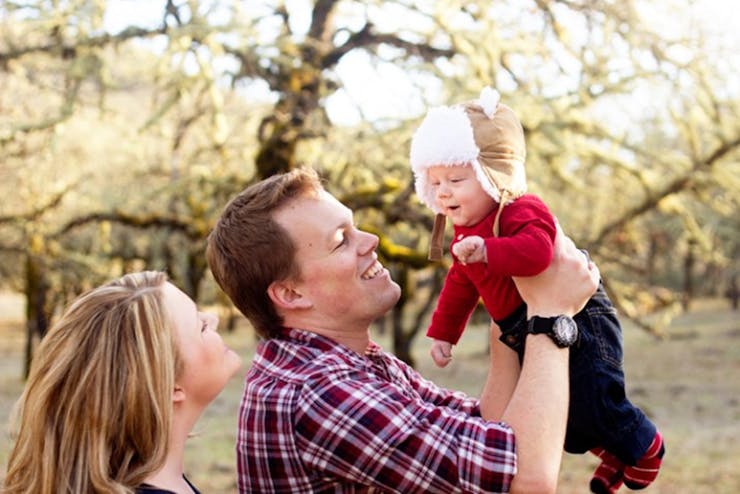 Conclusion:
With these outdoor photography tips, capturing some priceless moments away from home is easy. These tips and ideas should help you plan the cutest photoshoot for a baby. Here are some basic information and tricks for taking pictures of babies. Get your camera and take as many test shots as possible before the big day. It helps to know what you want to do, the settings, and the lighting that will work well with the shoot. Make sure you are ready by practising a lot.