Sombit Dey Photography takes pride in clicking pictures that will portray your real emotions. We click moments that can be relived for long years to come.
Our Services
Hire Us For A Splendid Bengali Wedding Photoshoot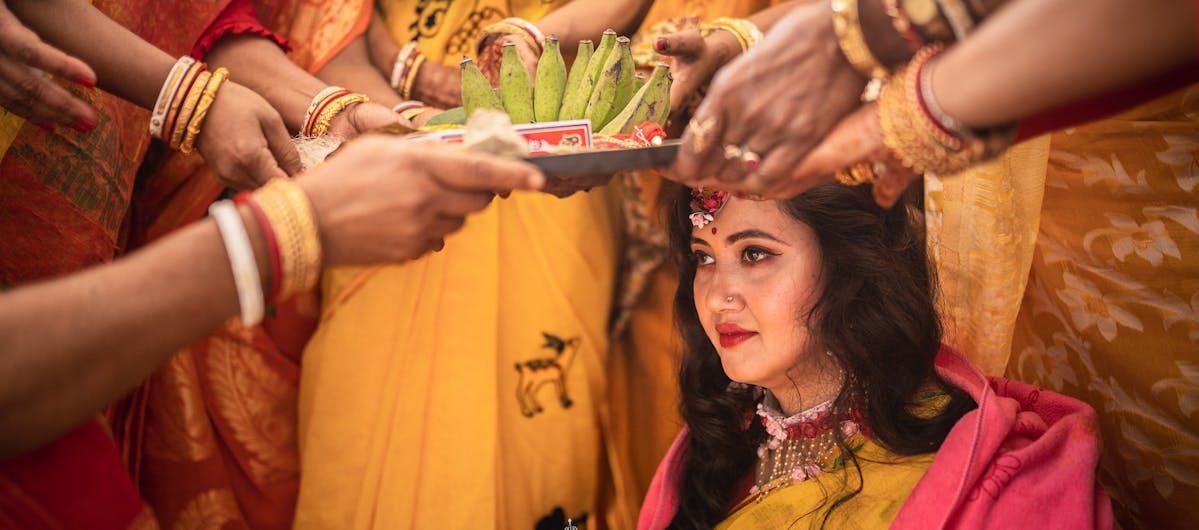 With an experience of many years in wedding photography, we create pictures that can help you travel back the time and relive the special moment once again. We are known for our colorful photographs that touch the heart and bring a smile to faces. Sombit Dey photography is a Kolkata-based photography studio that seizes your scenic moments into candid shots. We produce bright and beautiful pictures of your wedding day that portrays a splendid wedding tale. We specialize in cinematography, wedding photography, candid photography, pre-wedding photography, kids photography, and maternity photoshoot. Sombit Dey photography aims to provide you with spectacular images of your cherishable moments.
We mainly focus on guiding you to celebrate your biggest day in meaningful ways. Our experience photographer makes sure to let you enjoy the moment and clicks the best wedding pictures that are full of life. Our wedding photography services are one of the most sought-after solutions to capture every emotion in a way that looks just like a fairy tale. We work on mixed human emotions like laughter, joy, intimacy, and love to capture every angle of your wedding journey. Our photography team is always ready to bring your romantic story to life using the latest technology. We understand the importance of these happiest moments in your life. Hence, we always try to offer you the most fascinating picture that exceeds your expectation. So if you are ready to have an amazing wedding album made from your magical moments then contact us right now.
Have Questions In Mind?
Sombit Dey Photography is a perfect option for getting the best wedding photography service in affordable packages. My specialization includes candid, pre-wedding and wedding photography.