Rice Ceremony Photography
Home
The pleasing moment on earth is watching your baby's adorable actions. We create heart-melting child stories that give you immense joy.
Know More
About Baby Rice Ceremony Photography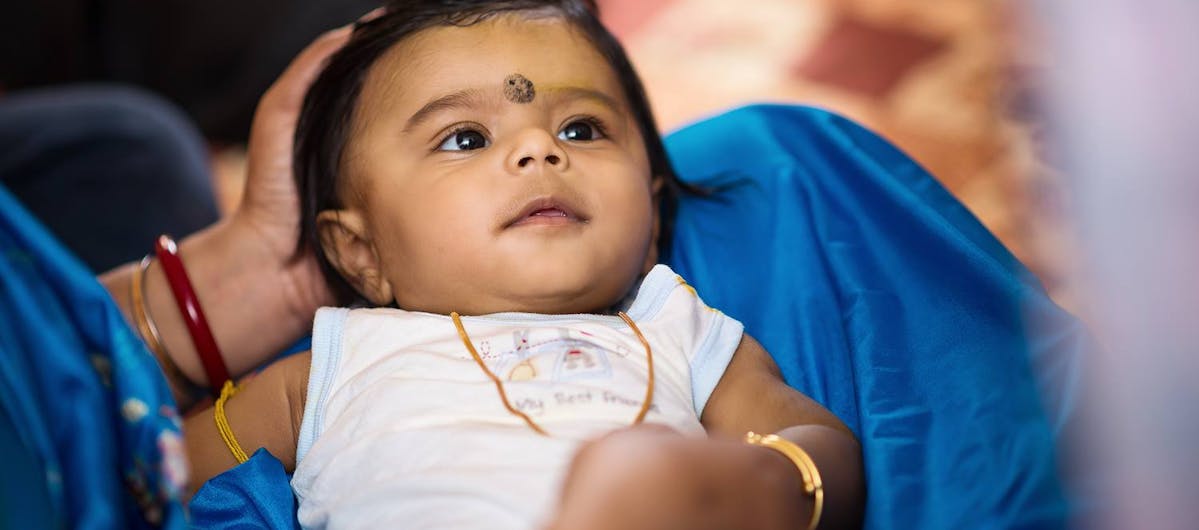 Bengali Rice Ceremony also known as Annaprashan is the happiest moment in parents' life when their babies are introduced to solid meals for the first time. Capturing the first meal of your little angel can give you some cherishable memories for a lifetime.
Annaprashan ceremony is celebrated for kids getting six months old. All parents want to preserve the memories of their child' rice ceremony as the most valuable treasure of their life. The importance of the Rice ceremony photoshoot has increased tremendously in the past few years. Every parent looks for a baby photographer who can provide them with the most beautiful rice feeding ceremony pictures.
Being one of the best baby photographer in Kolkata, we focus on performing candid rice ceremony photography. Sombit Dey Photography specializes in Bengali annaprashan photoshoot. We are experienced in handling kids gently during the annaprashan photography to create timeless memories for you which are naturally beautiful.
We strongly believe that quality and affordable service are the two things that must be provided with timely delivery. With years of experience in photography services, we keep upgrading our skills to offer the best rice ceremony pictures to our clients. Feel free to contact us if you are looking for the best option in bengali annaprashan photography.
Contact Us For The Most Joyful Rice Ceremony Photography
We know what it feels like to be a new parent. That's why we make sure to provide you with one-of-a-kind Bengali annaprashan photography. Reach out to us for freezing the golden moments of your child's life in the best way possible.
Moments pass away but memories stay forever
Plan With Us The Best Baby Rice Ceremony Photoshoot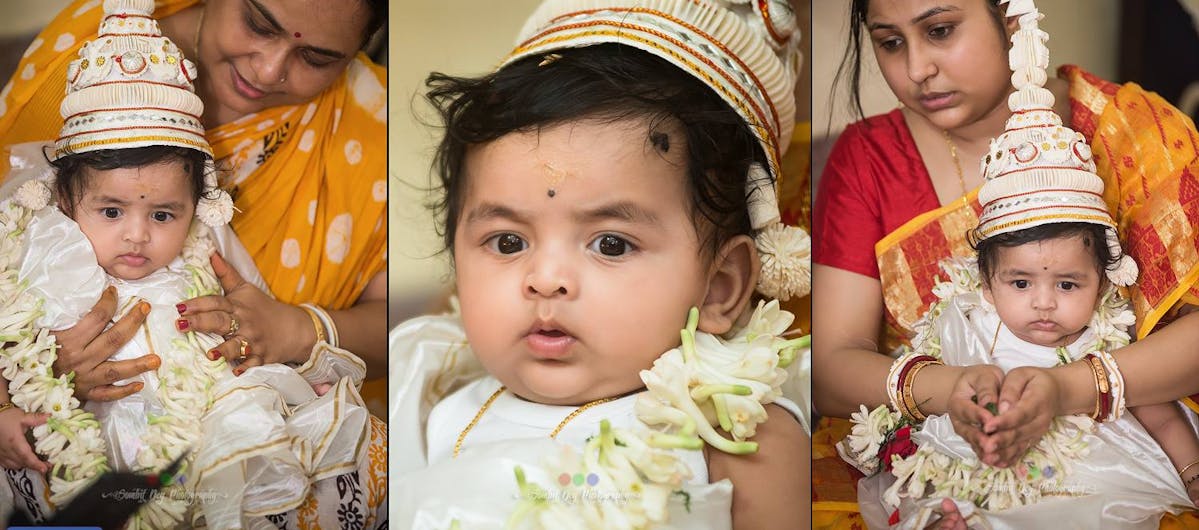 In Bengali culture, the rice ceremony is a beautiful tradition when a baby is fed solid food for the first time. This first taste of solid food from a newborn baby is a very special moment in every parent's life. Being a baby photographer in Kolkata, we celebrate this milestone as a great moment through our rice ceremony photography. Our team has a highly professional baby photographer that enjoys the companionship of little angles and preserves their naughtiness in beautiful frames.
We can help you decide the best rice ceremony photoshoot poses for the baby which will result in the most creative baby pictures. Our professional photographers can also help you choosing the cutest props and backgrounds to add a unique twist to the rice ceremony pictures.
We try to capture all the joyful moments of this auspicious day in picture frames so that you can relive this wonderful moment forever. Let us freeze all the innocence and adorable actions of your little one to get a cherishable annaprashan picture. We offer the best annaprashan photography in Kolkata that meets your budget and requirement. Book an appointment today to plan adorable Bengali annaprashan photography with us.
VIEW OUR
Bengali Rice Ceremony Photography Gallery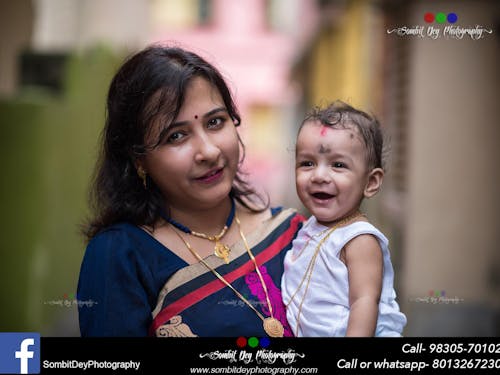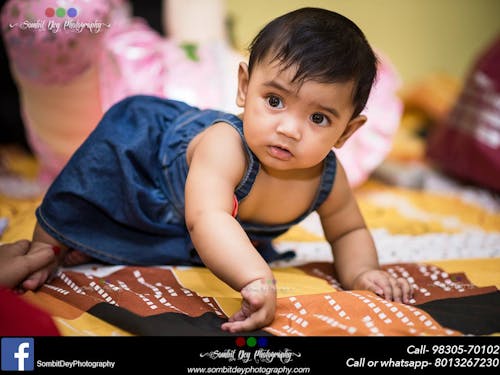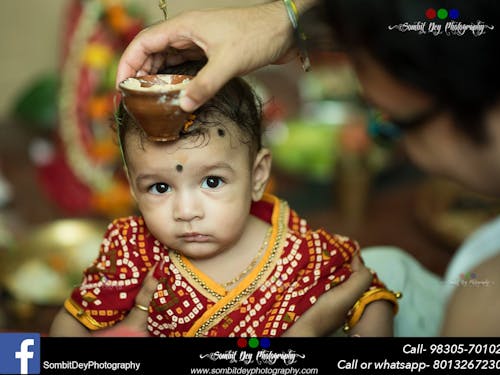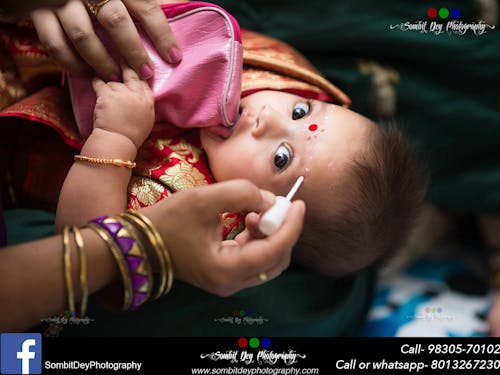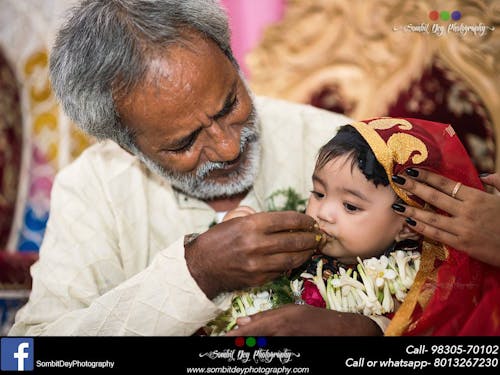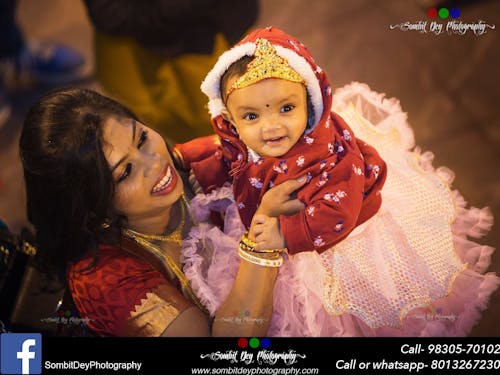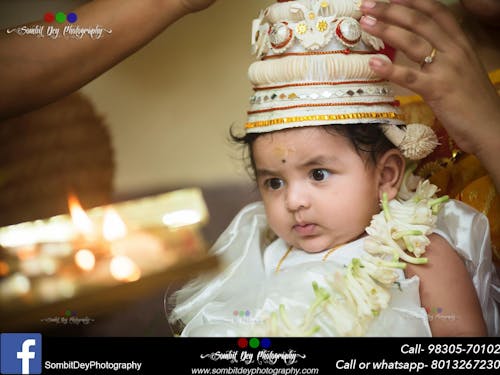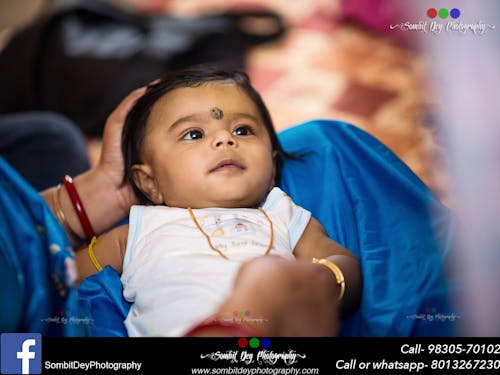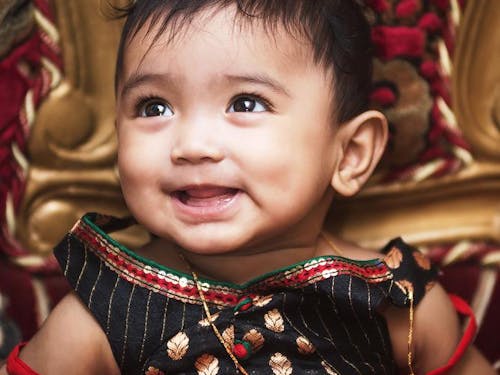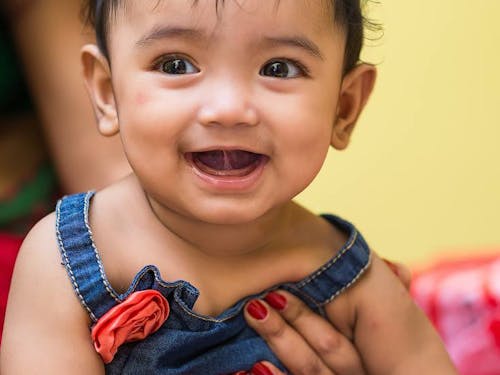 Book A Session For Creating Cutest Rice Ceremony Pictures
Interested to work with me?