Latest Tips, Tricks & Hacks For Newborn Baby Photography
Looking to plan a newborn photoshoot? Find the latest tips and newborn photography hacks to make beautiful child memories.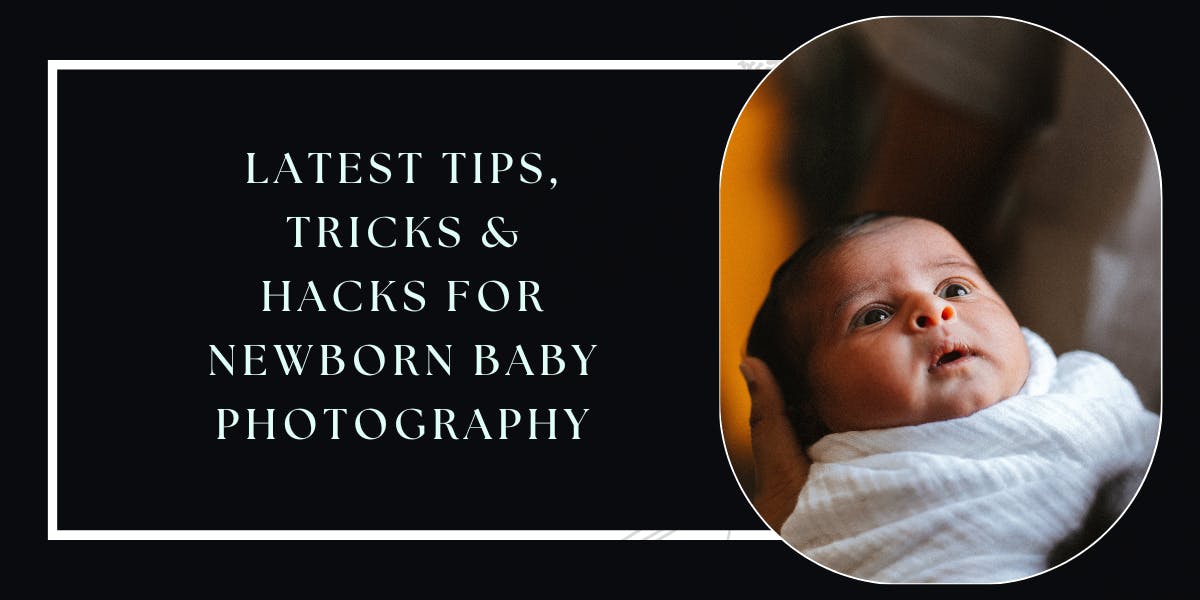 Every parent wants to remember every milestone in their child's life. The first time they smile, crawl, and take a step. Newborn photography captures precious moments so that parents can remember them forever. As it allows parents to capture the innocent beauty of their child's early days. While the majority of couples hire a professional photographer, many of them choose to take their own newborn photos. It can be quite difficult to get perfect baby pictures if you are an amateur. Hence, it's always better to learn the best photography techniques. If you are one of those couples who want to perform baby photoshoot in Kolkata on their own, then read this article. This will help you to learn the best newborn photography hacks used by professional photographers.
1. Make The Baby Familiar With A Camera
The most important thing you can do when you have a newborn baby is to make the baby familiar with photography. The camera is your new best friend for capturing a precious moment of your infant's sweet little personality. The camera may seem like a strange toy for babies, but it will help them to feel comfortable and to be happy in front of it.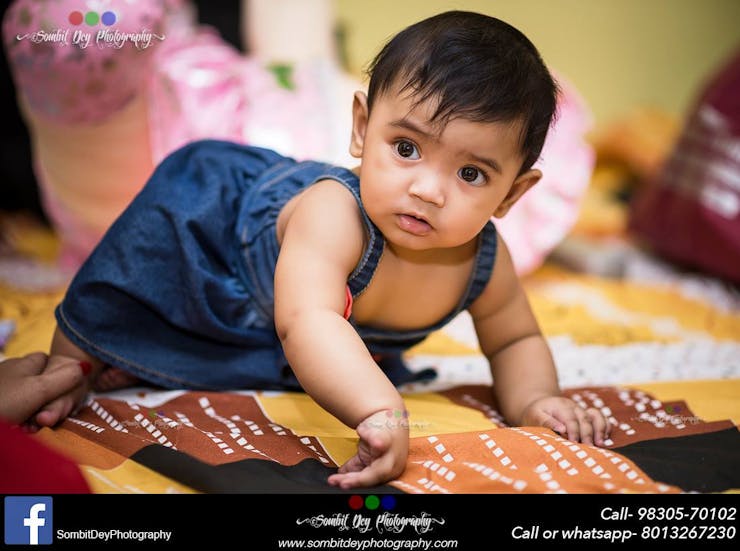 Recommended: Best Places For Photography In Kolkata You Should Know
2. Choose A Good Time
Choosing an appropriate time for a baby photo shoot is very important if you want to get the best baby pictures. Photographers who perform baby rice ceremony photography consider the morning time best. Because early in the morning the baby is more energetic, smiling and in a good mood to pose for pictures.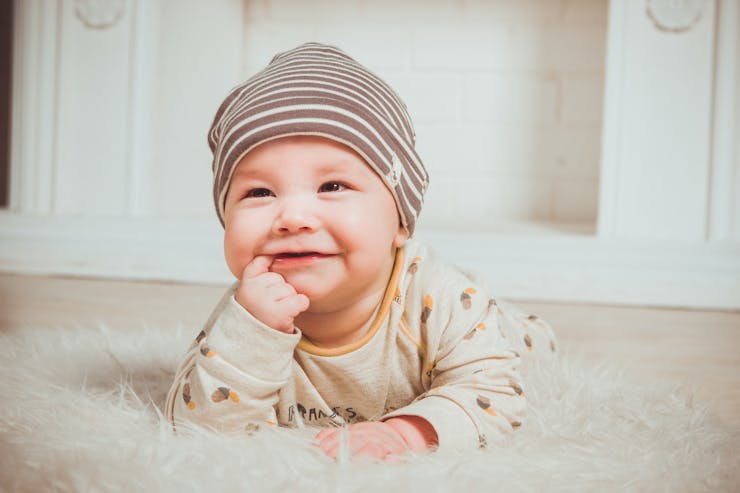 Must Read: Top 15 Stunning Poses For Pre Wedding Photoshoot Ideas
3. Capture Baby With Pets
A baby photo is an essential part of a child's life and capturing it with pets adds an interesting perspective. This is one of the cutest newborn pics ideas that represent the beautiful bond between humans and animals. Pets can be quite a fun way to capture a baby's expression and adorable moments. Clicking such pictures will remind you about your dear ones for the rest of your life.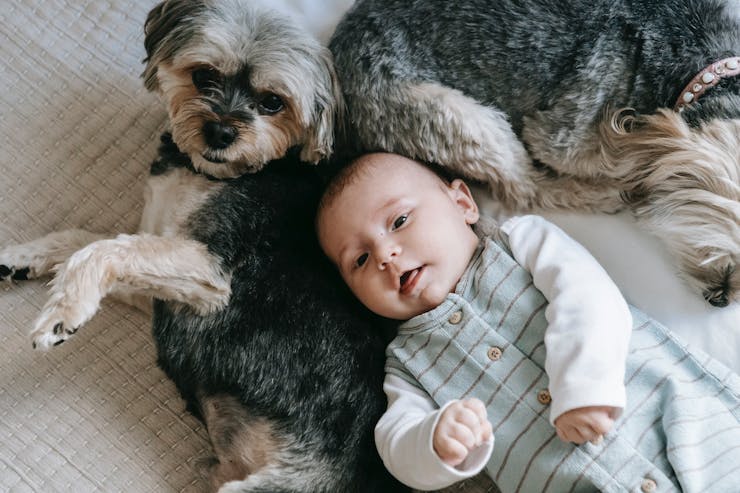 4. Make Use of Natural Lights
Natural light is a key element of a baby photoshoot. You should use natural lighting to capture your baby more intimately as opposed to flash photography. The more photos you take with natural light the better your images will be. It can make the baby pictures look more realistic. This is one of the most important tips and tricks for newborn photography.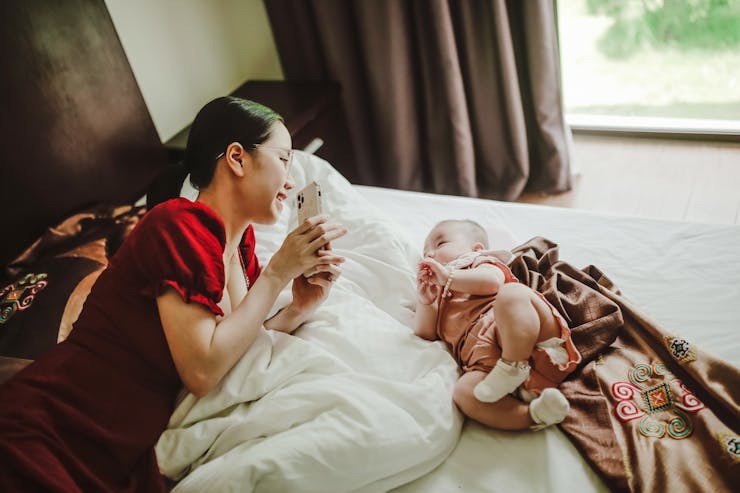 5. Choose A Nice Background
Choosing the right background for a baby photoshoot is a lot more important than you think. A bad background can ruin the whole look of your images and leave you wondering what could be done better. A nice background sets a perfect tone for the most adorable baby images. Also, make sure to choose a background that complements the colors of your baby's outfit.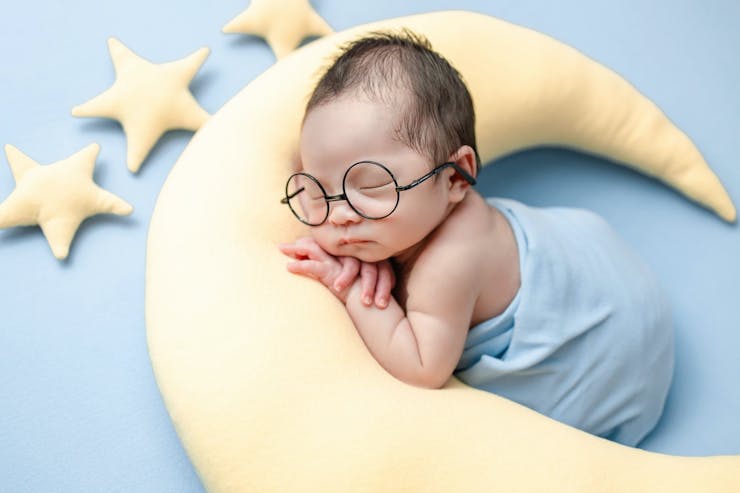 6. Consider Your Child's Safety
When you have your baby in front of the camera it's important to consider his or her safety. To help keep your little one safe during the photo shoot you should set up the room as comfortable as possible. Make use of soft lights. Newborn photography wrapping techniques are also an important one that you must use to keep your baby comfortable and warm.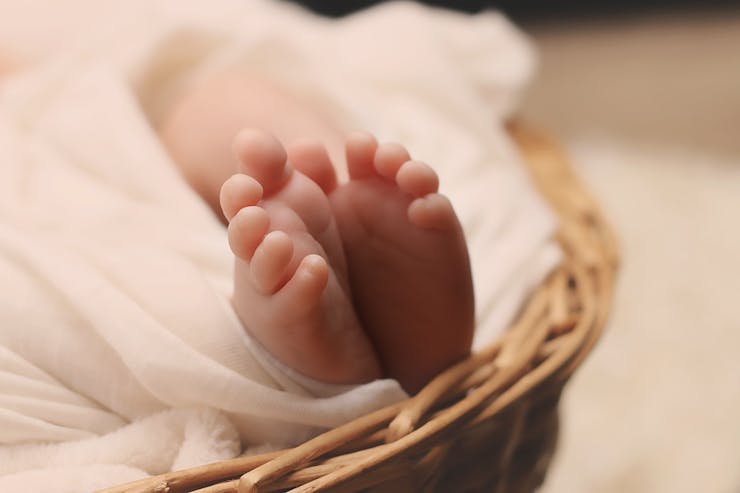 7. Use Cute Props
Using cute props in a newborn photoshoot is one of the best newborn picture ideas. This will make the baby feel interested in the things you do and the baby will stay longer in the post. Using cute props also helps to express your creativity and get the most adorable baby pictures. You can use soft toys or cute costumes or baskets to make the picture more creative.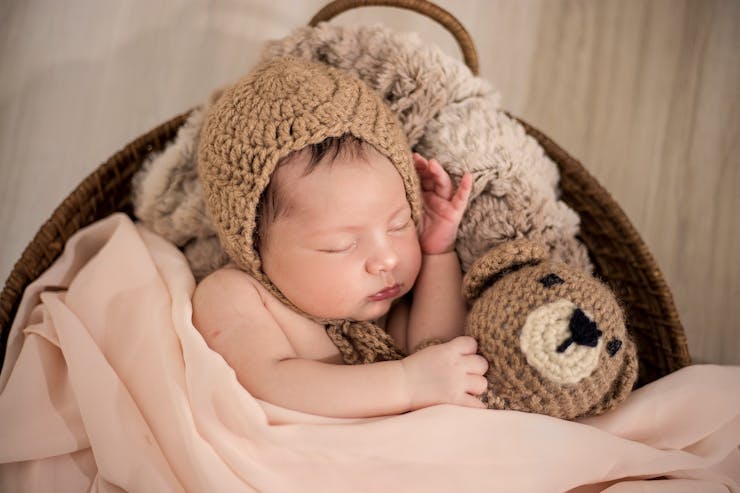 8. Include Siblings In Photoshoot
Having siblings in your baby photography has a great deal of warmth and love for portraits. The newborn with siblings photo ideas is the best way to capture their beautiful bond. Having a big brother or sister with the baby adds a special value to the photos. It can add the feeling of family unity love and togetherness in the pictures.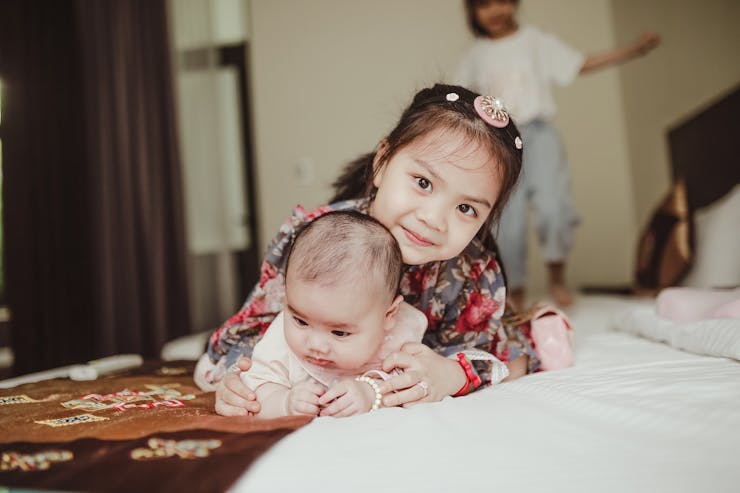 9. Family Photographs Are Always The Best
Family photos add more beauty to baby pictures. The main purpose of a baby photo shoot is to give a day-to-day glimpse into the life of your child. Newborn family photoshoot ideas can not only offer beautiful pictures but also make the baby feel relaxed.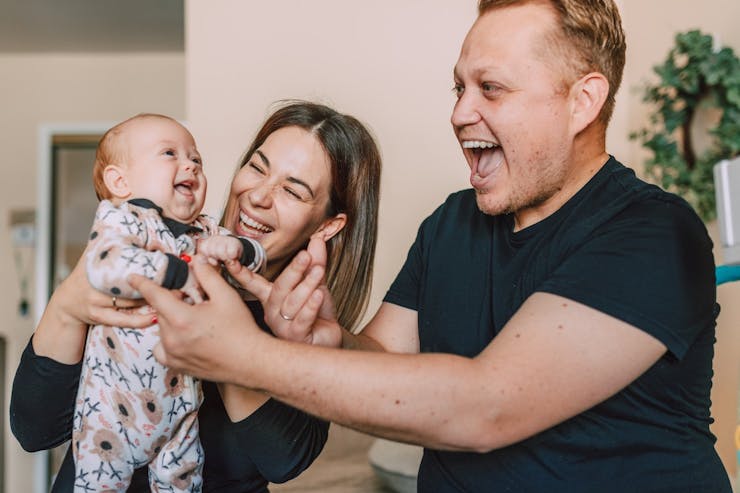 10. Choose Unique Costumes
If you want to get the most impressive baby images then you should always choose a unique costume. This is one of the most popular newborn photography tricks that add beauty to baby photos. Baby costumes add fun and give you plenty of adorable pictures. Unique costumes help transform ordinary moments into something much more memorable.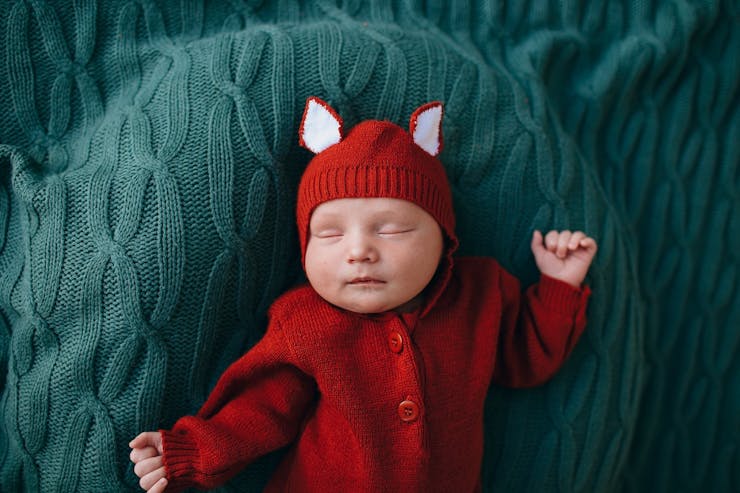 11. Set Up A Home Studio
Setting up a home studio for a baby photo shoot can be fun and exciting. You need a small studio inside your home with proper lights and backdrops to get some creative baby shots. Setting up a home studio will help to create the most natural baby portraits .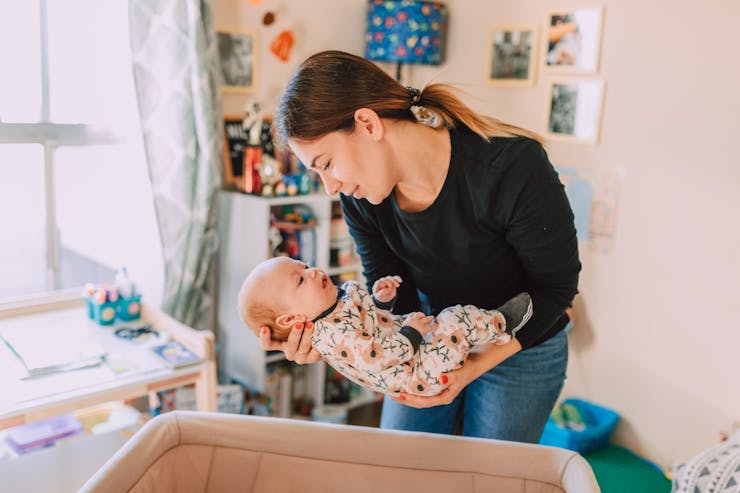 12. Capture Their Innocent Laugh
Babies' first smile is one of their best keepsakes. You should never miss the opportunity to capture the smiling moments of your little one. This kind of picture conveys the serenity and delight of a new born baby to those who have never been able to hold them. It will also stay a beautiful memory of your child for a lifetime.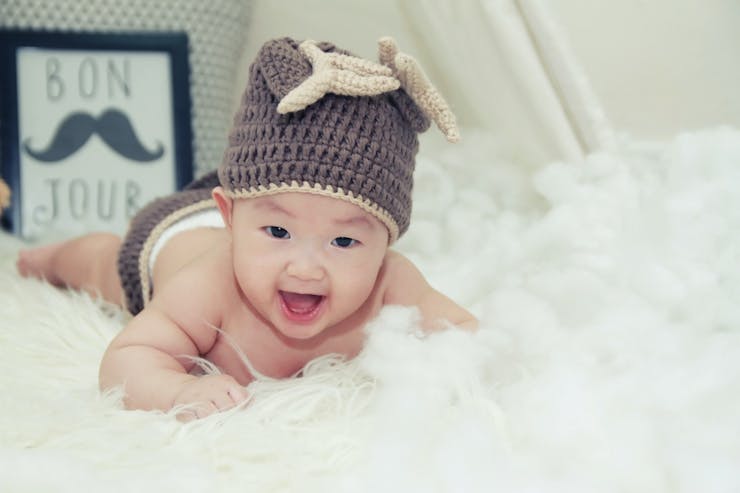 13. Ask Professionals For The Editing Part
You might capture the best-looking photos of your newborn baby. But when it comes to adding creative angles to those pictures it is always better to hire a professional. A professional photographer can make newborn photography with parent's hands more artistic. A professional photographer has all the equipment necessary to make the baby pictures look fantastic.