Annaprashan Dress Ideas for Your Baby's Special Day
Annaprashan, also known as the Rice Feeding Ceremony, is a major event in a baby's life. Here are some suggestions to select the appropriate dress for baby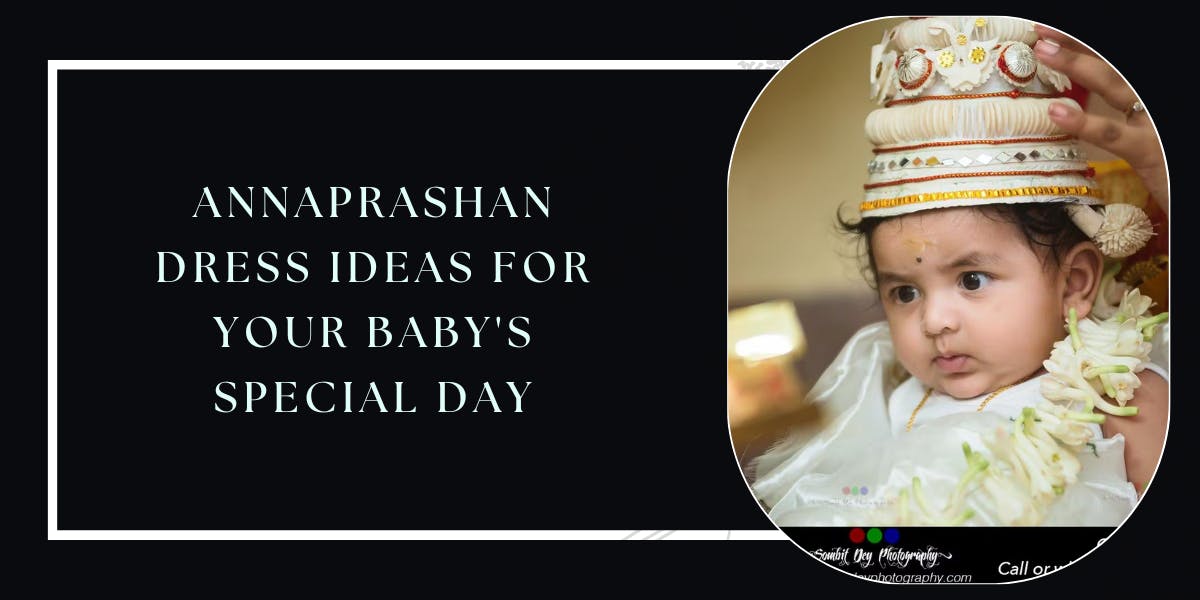 Annaprashan, also known as the Rice Feeding Ceremony, is a major event in a baby's life. Annaprashan is a traditional Hindu ritual in which a baby is first given solid food. The newborn is dressed in traditional Indian clothes during this event, which varies depending on area and family norms. For a Annaprashan photo shoot, dress is a very important one. It is important to select the appropriate attire for the event and also for the Baby photoshoot in Kolkata . Here are some outfit suggestions for your baby's Annaprashan ceremony: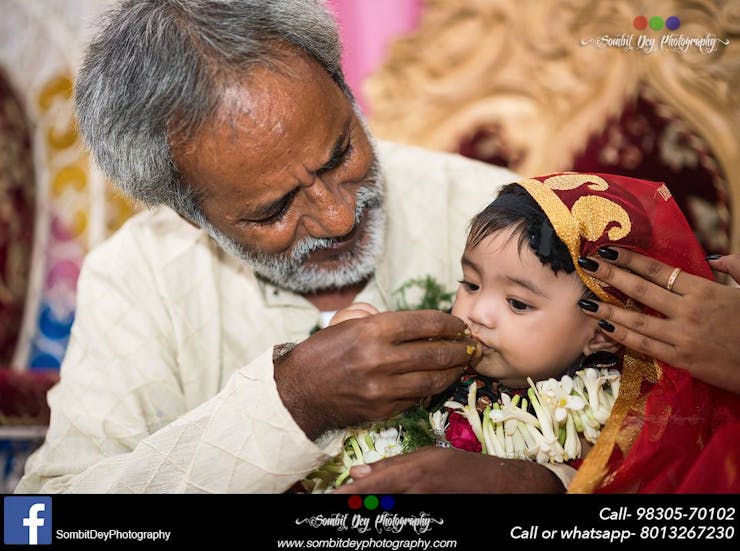 1. Traditional Ethnic Wear
Taking pictures for your baby's rice ceremony in a traditional outfit is a great idea. For your little boy, you can choose a kurta pajama or dhoti kurta, and for your little girl, a lehenga choli or salwar kameez. Choose colorful colors that will make your kid appear charming and cheery for the rice ceremony look. You can choose bold colors such as red, yellow, orange, and green. This will create bright photos captured by our Bengali rice ceremony photography.So, if you enjoy taking photos of your newborn, you can choose to dress your baby in a traditional outfit.
Recommend: Bengali Annaprashan: Spiritual and Beautiful Mukhe Bhaat Ceremony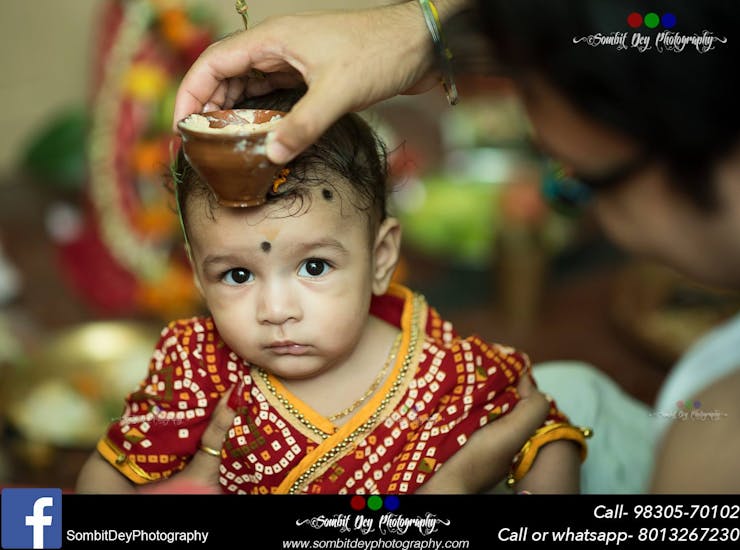 2. Onesie with Accessorize
Dress up your kid in a charming onesie with braces and a matching bowtie or headband for the perfect western Annaprashan dress. It will create a very cute photoshoot for Baby rice ceremony photography.
3. Go for Basic Cotton Dress
A basic cotton outfit in a bright color can be an ideal choice for your baby's baby Annaprashan dress for the ceremony. Accessorize the dress with a stylish headband or hair clip.
Read More: Trending Bengali Rice Ceremony Photoshoot Ideas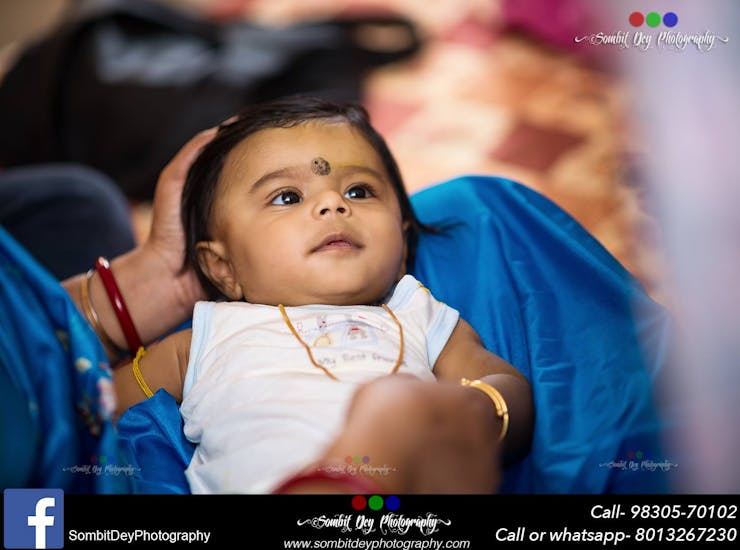 4. Indo-Western Outfit
Indo-western clothing is a blend of traditional and modern elements that can make your kid seem lovely. You can choose between a jacket and pant combo For an Annaprashan dress for baby boy Bengali. For Annaprashan dress for baby girl Bengali a skirt and top set for your child.
5. Formal Suit
If your baby is not comfortable in a traditional outfit you can choose a formal one. This will can make you different from others. If you want to give your small boy a more formal appearance, clothe him in a suit. Your Baby boy Annaprashan dress will look charming and handsome in a well-tailored suit. You can also choose formal for a evening event.
6. Baby Girl Saree
If you want to give your little girl a traditional look for an Annaprashan dress for baby girl, clothe her in a little saree. Choose a saree with a soft fabric and light hues, and accessorize it with bangles and a bindi.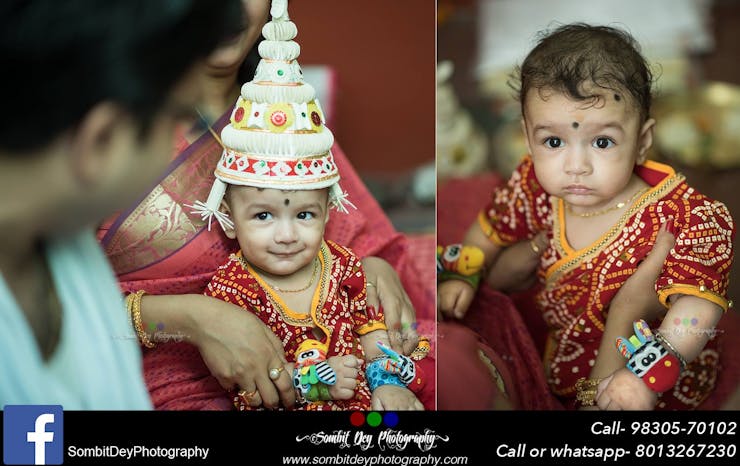 7. Matching Outfits
For a complete family image, choose matching costumes for the entire family, such as traditional Indian outfits or Western wear. For example, if you want to choose your Annaprashan dress for baby boy a Western outfit then choose for everyone according to that.
8. Costumes Based on a Theme
If you have a specific theme in mind, you can choose a rice ceremony dress that complements the theme. If you have chosen a Disney theme, you can choose your rice ceremony dress for baby girl in a Mickey or Minnie Mouse outfit.
9. Floral gown
If you have a baby girl, you can choose a Bengali rice ceremony dress for baby girl a floral gown instead of formal or traditional attire. Artificial flower gowns are accessible in Kolkata, and if you photograph your kid in one, he or she will appear more lovely and elegant. You chose the perfect outfit to make the most of your photographs in the garden area.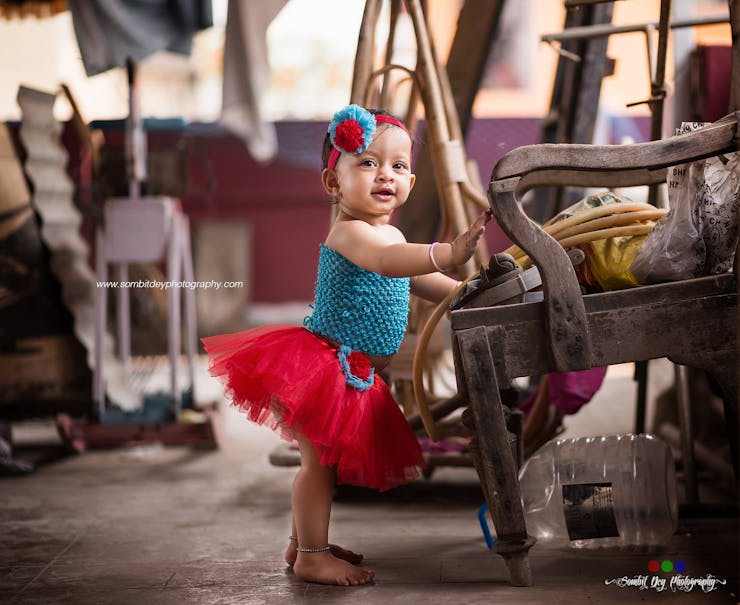 10. Personalized Outfits
You can also add your baby's name or initials to their perfect outfit. This might be an excellent way to make the Baby rice ceremony dress stand out.
11. Embroidered dress
You can also choose your outfit for baby with delicate embroidery that can add a touch of elegance to your baby's look. You can choose a dress with floral, geometric, or traditional patterns.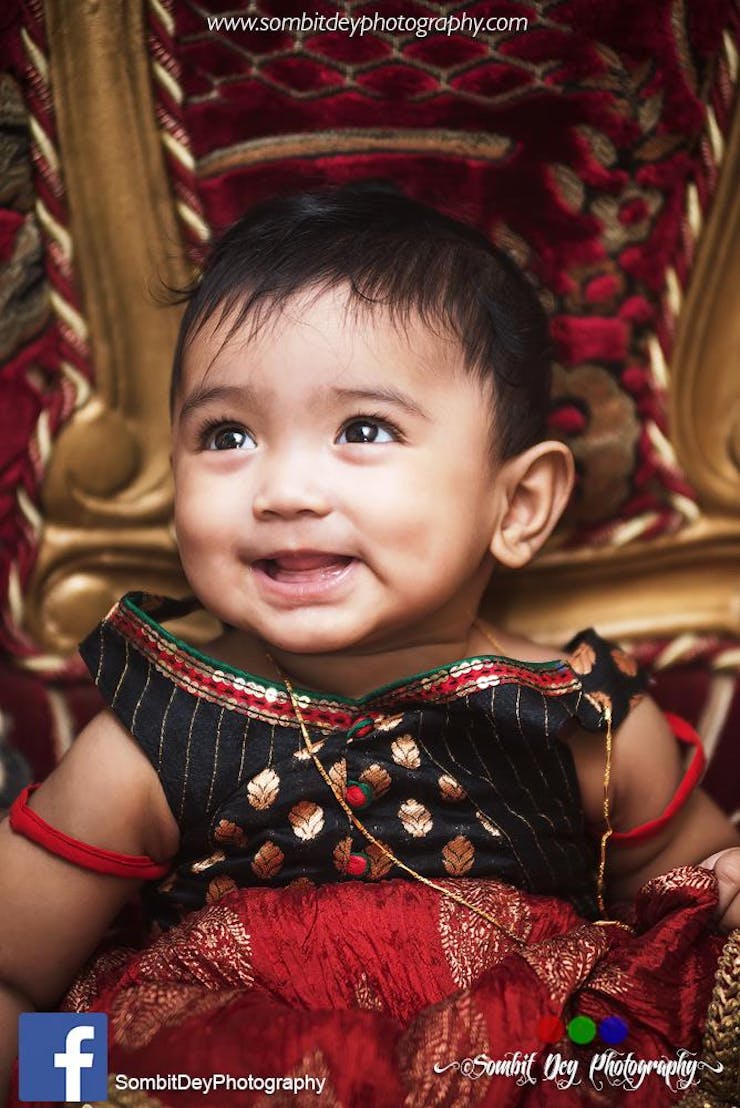 12. Comfortable Romper Dress
You can choose a comfortable romper dress for a rice ceremony dress for baby boy. Go for some light color romper that will be easy to carry and that is comfortable and easy to move around in.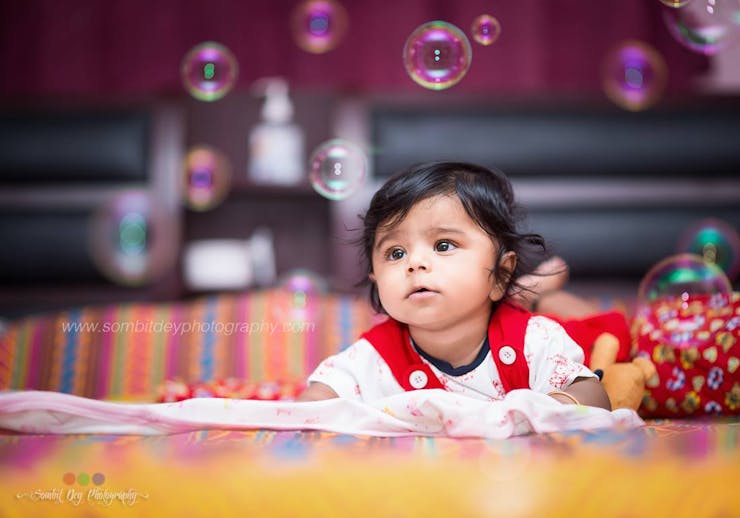 13. Don't Forget the Accessories
Finish your baby's look with some accessories, such as a charming hairband, a classic cap, or a pair of soft shoes.
12. Keep It Simple
While it may be tempting to go all out with the dressing up, it's important to keep it simple. Avoid overburdening your baby's ceremony outfit with layers or heavy accessories.
13. Comfy Clothing
Because your kid will be wearing a rice ceremony dress for baby boy or girl for several hours, it is critical to choose comfy clothing. Choose an outfit that hassoft fabrics that are kind on their sensitive skin.
Remember to choose the outfit that is both comfy and easy to change for your baby. When choosing a rice ceremony dress for baby boy or girl, keep in mind the weather and the location of the wedding.