The Most Trendy Bridal Lehenga Shops in Kolkata
This is the ultimate guide to help you perform the perfect lehenga shopping from the best bridal lehenga shops in Kolkata. Read on to know more!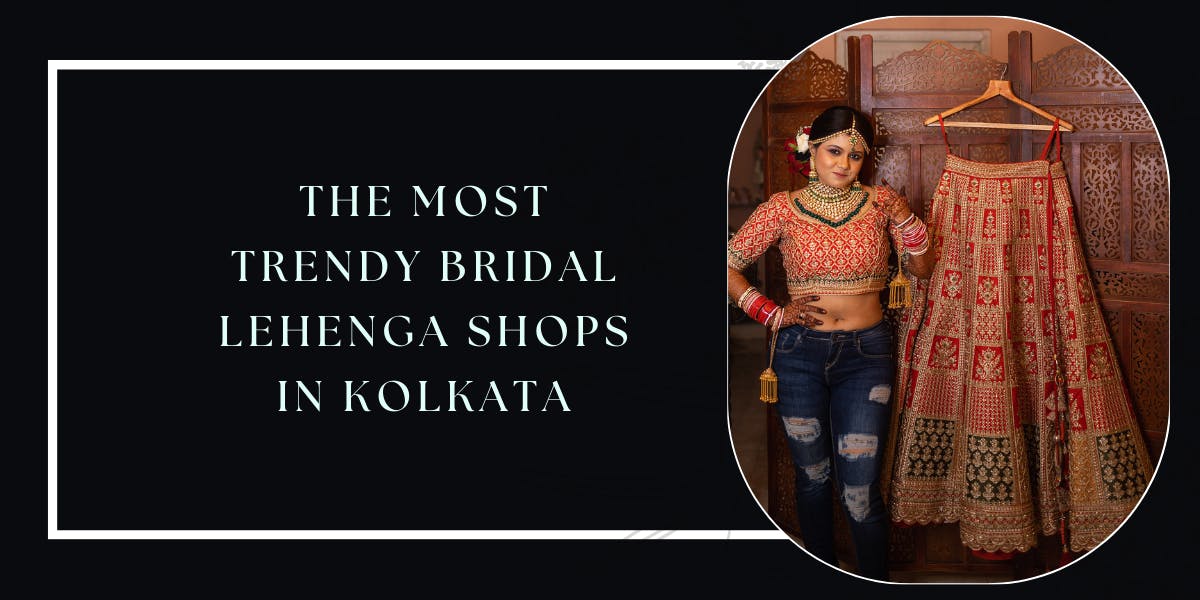 Are you looking to buy a designer lehenga in Kolkata for your wedding? Shopping for bridal wear in Kolkata is no easy task, especially when you are looking for the perfect one. With so many options available in the market, it can be overwhelming to make a decision. But with the help of this helpful fashion guide, you can find the perfect one that will make you look stunning on your special day.
Just like any other Indian city, Kolkata is also a hub of designer bridal lehenga. The captivating wedding lehenga design can add a dramatic vibe to your Bengali wedding photography. Make sure to hire the best wedding photographers in Kolkata along with a beautiful bridal lehenga to save the memories of your bridal look.
Burra Bazar, Shyam Bazar, and Park Street are some of the best lehenga market in Kolkata that offers the best designer lehenga. You will be lured by the options available at the lehenga shops in Kolkata.
Whether you want traditional or modern, there is sure to be something at these stores that will suit your unique personality. So go ahead and explore this amazing list of bridal lehenga shops in Kolkata to be the show-stopper bride!
Recommended: Best Banarasi Saree Shop in Kolkata That You Must
1. Sejal Kanoi
Sejal Kanoi is one of the best lehenga shops in Kolkata that has an outstanding range of gotta patti lehenga. Their unique yet extravagant designer lehenga for women brings out the stylish diva in you. This bridal boutique also provides a customization facility as per your choice.
Location - 101/A, Picnic Garden Rd, Picnic Garden, Kolkata- 700039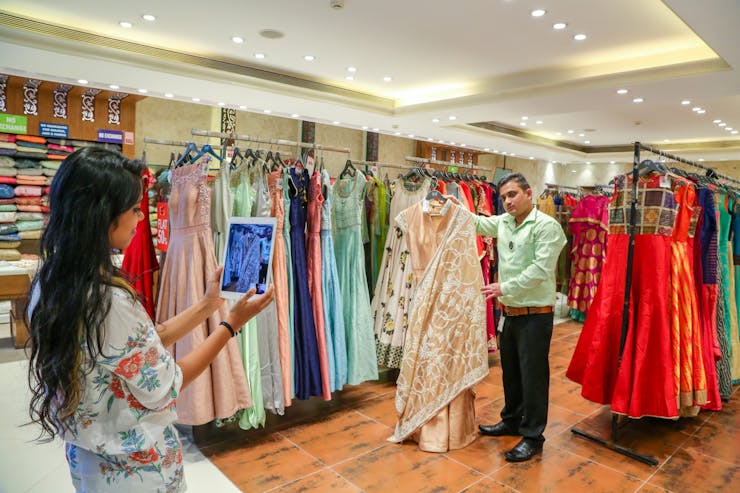 Must Read: The Most Beautiful Bengali Bridal Photoshoot Poses And Ideas
2. Palki
If you want to buy the most elegant zardozi lehenga, you must visit this lehenga showroom in Kolkata. Their indo-western lehenga collection in Kolkata is popular among millennial brides. Ask your photographer in Kolkata for wedding to click some insta-worthy photos of your bridal lehenga.
Location - 118, Ashutosh Mukherjee Rd, Bhowanipore, Kolkata- 700025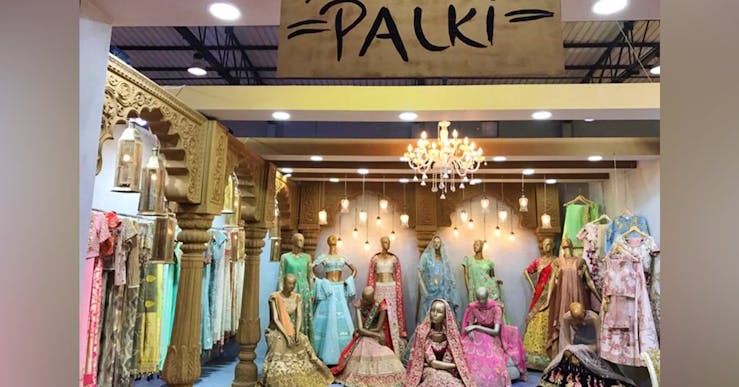 See More: All About trending Matha Patti For Bengali Bride
3. Simayaa
This is best place to buy lehenga in Kolkata for brides. Simayaa is famous for its efficacious bridal lehenga designs. Their outstanding bridal lehenga collection redefines the elegance and glamour. You can also check their stylish gowns, and anarkalis for your mehndi ceremony look.
Location - 10/4D, Elgin Rd, Near Forum Courtyard Mall, Bhowanipore, Kolkata-700020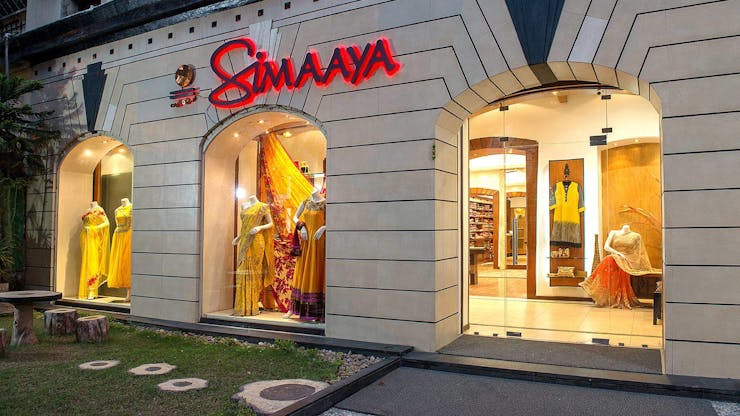 4. Vedam
This is the best lehenga store in Kolkata famous for its mastery over embroidery, and designs. Vedam is one of the most renowned lehenga shops in Park street Kolkata aiming to make every girl the most beautiful bride on her wedding day. Their exquisite bridal lehenga collection is sure to meet your fashion needs.
Location - 33, Shakespeare Sarani Road, Park Street area, Kolkata -700017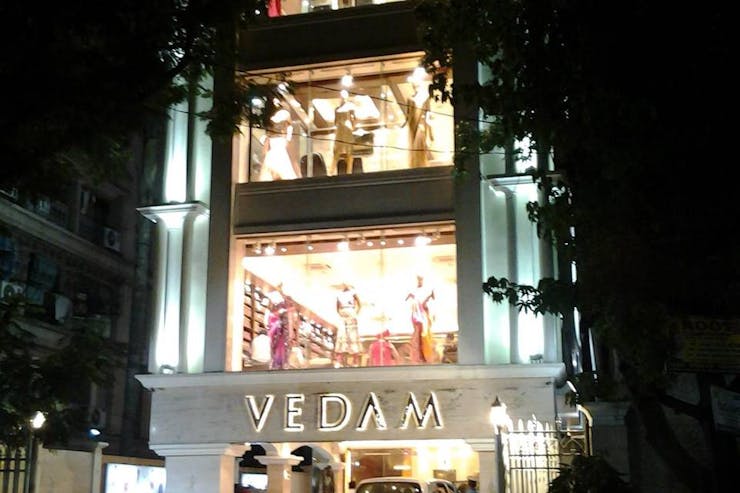 5. 85 Lansdowne
This lehenga boutique in Kolkata is the ultimate destination for brides. Here you will get the finest creations by high-end designers. Their designer lehengas come in all shapes and sizes. They can provide you with latest bridal lehenga designs made with quality fabrics. The intricate embroidery on their lehenga gives you an elegant look.
Location - 85B, Sarat Bose Rd, Bakul Bagan, Bhowanipore, Kolkata - 700026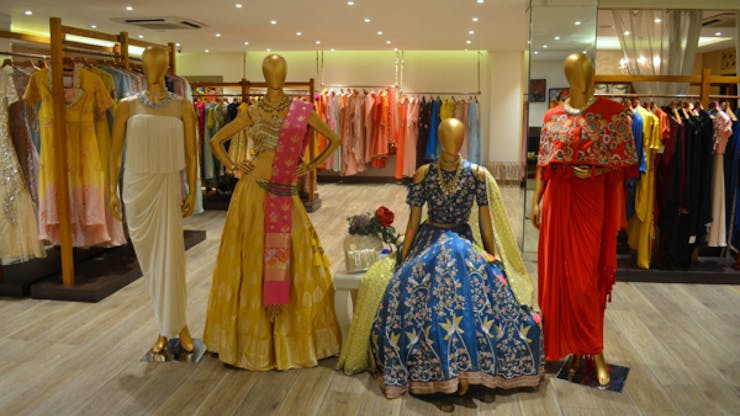 6. Sassya
This lehenga boutique has the best lehenga collection in Kolkata. Their expertise lies in crafting designer lehenga for wedding that screams elegance. Their Bengali bridal lehenga is a finely crafted piece that reflects our ethnic culture with a dash of modern aesthetics. So, dear-to-brides visit this fashion paradise in Kolkata to amp up your bridal charm.
Location - 23A, Shakespeare Sarani Rd, Kankaria Estates, Park Street area, Kolkata-700017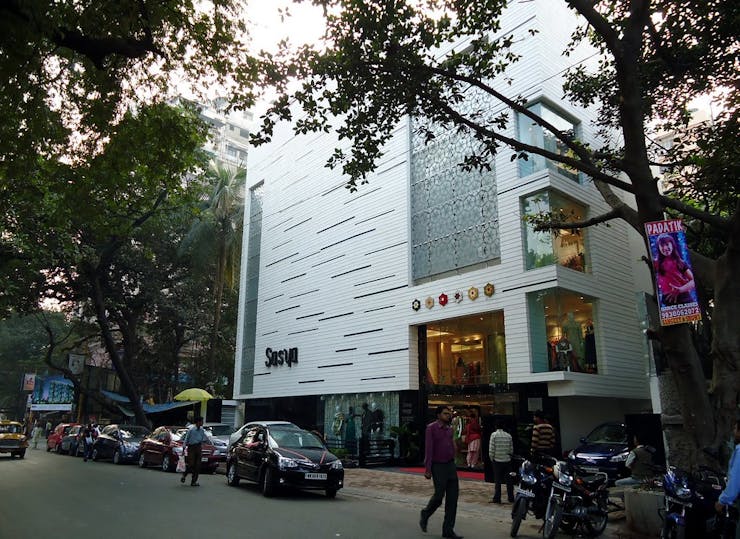 7. WNW
WNW is one of the top lehenga shops in Kolkata that adds sophistication and royalty to the bridal look. WNW is dedicated to providing the dreamy and beautiful bridal lehenga that brides are looking for. Their high-quality fabric and new collection of lehenga will leave you mesmerized.
Location - Behind Sindharam Sanwarmal, P-9, CIT Rd, Kankurgachi, Kolkata- 700054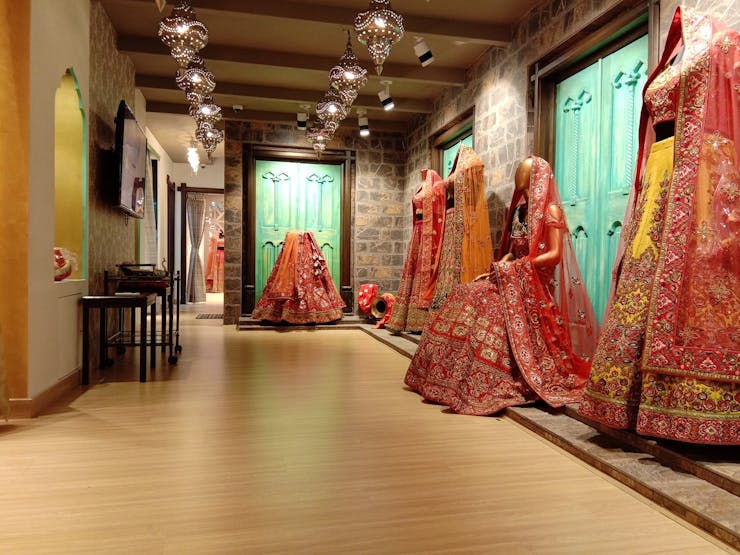 8. Nav Durga Creations
Nav Durga Creations is one of the popular lehenga stores in Kolkata. It offers you best lehenga designs for wedding at affordable prices. This Kolkata-based bridal lehenga store is serving best lehenga collection since 1996. You will never be disappointed after shopping for your bridal lehenga from this store.
Location - 143/1/1, Cotton Street, Opposite Satyanarayan Park AC Market, Kolkata -700007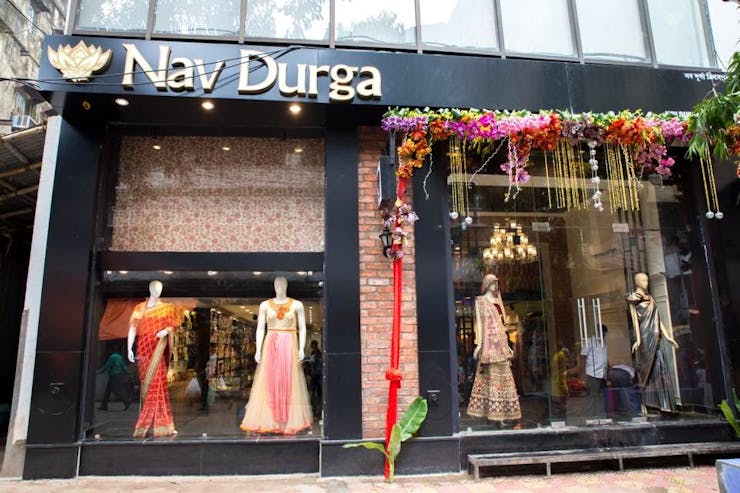 9. Shantah
You might get lost in the sheer range of designer bridal lehenga in this bridal wear store. It is an ideal place for bridal shopping in Kolkata. They can show you a bespoke collection of lehenga for all wedding events. The detailed work on fine fabric is sure to make you feel like a royal queen.
Location - 177 A, Chittaranjan Ave, Singhi Bagan, Machuabazar, Kolkata- 700007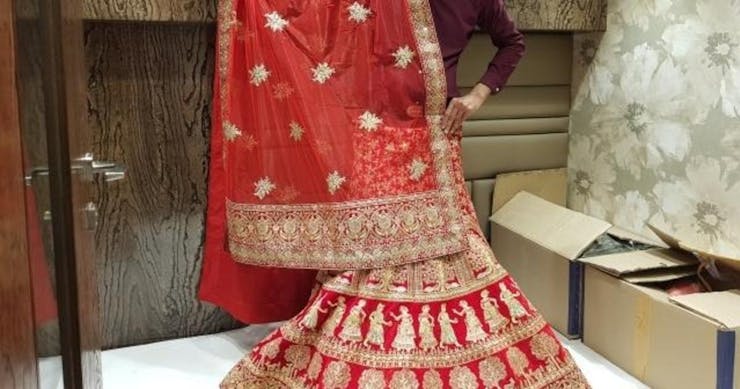 10. Krishnakala
At Krishnakala, you will find beautiful wedding lehenga in vibrant hues. Prepare to be spoilt by their wide range of stunning lehenga. All their wedding lehenga are brought by Bangalore, Surat, and Varanasi. They specialize in silk and zardozi lehenga which is the perfect outfit for cocktail wedding events.
Location - 169, Near Ram Mandir, Chittaranjan Avenue, Kolkata -700007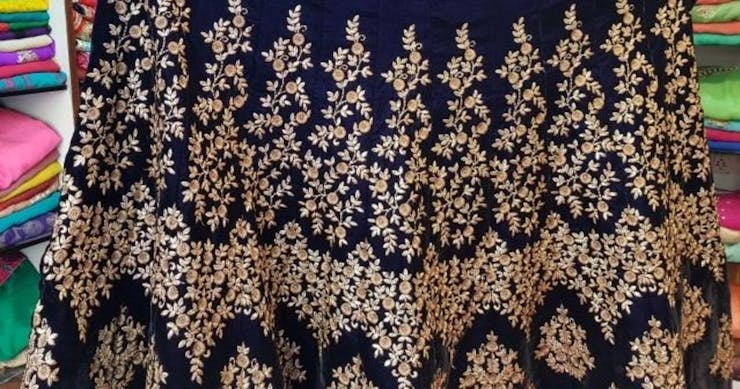 11. Sabyasachi
If you are looking for best designer lehenga in Kolkata, then you can't miss visiting this store. You will find an array of the latest bridal lehenga at this place. Wearing Sabyasachi's bridal lehenga on the wedding day can enhance your bridal charm like nothing else. Their bridal wear adds a regal vibe to your personality and makes you the star of the night.
Location - P-545 Lake Rd Lake Market, Kalighat Near Kamala Girls School , Kolkata-700029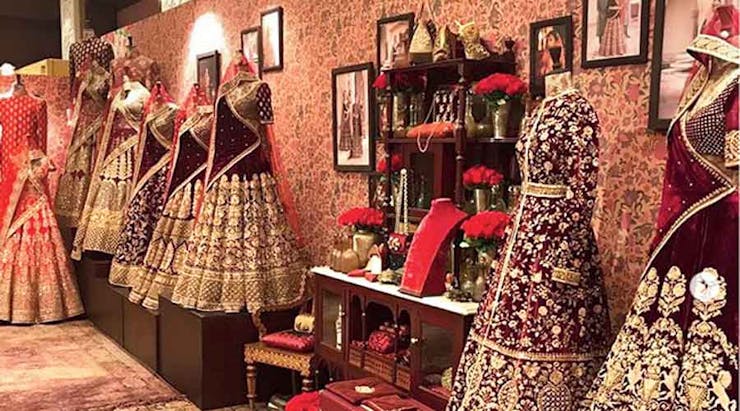 12. Citrine
This multi-designer store is famous for offering gorgeous wedding lehenga for bride. Every wedding lehenga is crafted with details and has an aesthetic richness that can make you look more pretty. You can also check their statement bridal jewelry to complement your wedding lehenga. Also, have a look at their feather-light lehengas for your haldi ceremony look.
Location - The Multi Designer Store, Uniworth Center, 70A Shakespeare Sarani, Kolkata -700017