The Ultimate Guide To Wedding Shopping In Kolkata
Here is everything that will guide you to make your wedding shopping in Kolkata easy. Read on to know the best places for your wedding trousseau needs.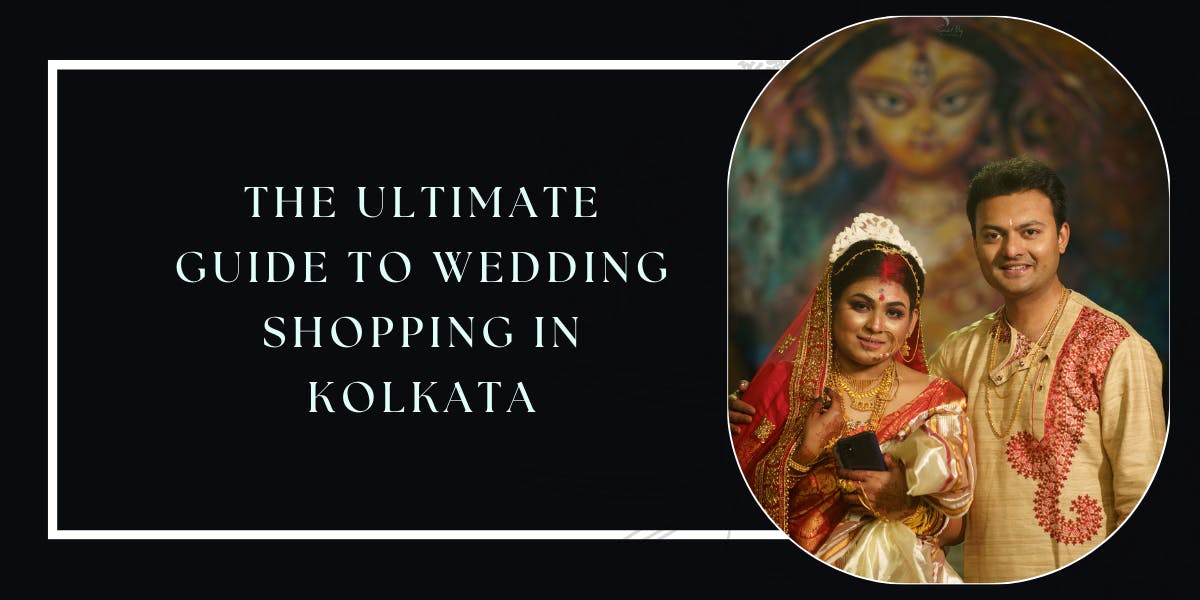 It is true that the narrow lanes of the Kolkata market have much more to offer for all your wedding trousseau needs. But do you really know the best lances dedicated to wedding shopping in this heritage city? Let us help you to plan a perfect wedding!
Wedding shopping is a momentous, occasion and an important part of wedding planning. Therefore, you need to make sure that you are visiting the best place for wedding shopping in Kolkata.
Wedding shopping is always fun, but it can also be tedious if you do not visit the correct place. Kolkata, being the best place for tourist attractions has a member of markets that offers quality products at cheaper rates. This vintage city can provide you with the best shopping experience that you will never forget.
From designer boutiques to street shopping, you can have all kinds of shopping options. Visiting the best shops in Kolkata allows you to get the best products and even discuss your needs with vendors in person.
Getting the right kind of wedding outfit and accessories will help you pose like a royal queen or king in the pictures. Also, make sure to hire the best wedding photographers in Kolkata who can offer you the most stunning bridal and groom portraits.
So, here we have listed out some of the best places for wedding shopping in Kolkata. Here you can find the most exquisite items at reasonable prices that won't break the bank.
1. Bara Bazar
Let's begin the shopping tour in Kolkata with one of the oldest markets known as "Burra Bazar". This is the largest wholesale market in the city where you can find a range of products at unbelievable prices. This is the best place to buy lehenga in Kolkata. Remember it's only in Burra Bazar where you can do wedding shopping at a wholesale price.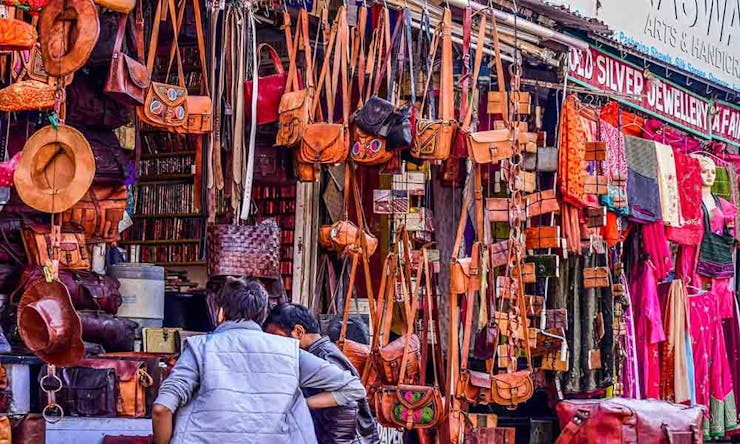 Recommended: All About trending Matha Patti For Bengali Bride
2. New Market
This place is also known as Hogg's market and offers you the best street shopping experience. From stunning lehenga to gorgeous Banarasi you will find every material you need for the wedding. The place has plenty of small shops that sell cosmetics, stone jewelry, and footwear at a reasonable price. Shopping for the best wedding attire and jewelry can help you look like a diva on your wedding day. And such a wonderful bridal look will surely drive the attention of your guests as well as your photographer in Kolkata for wedding.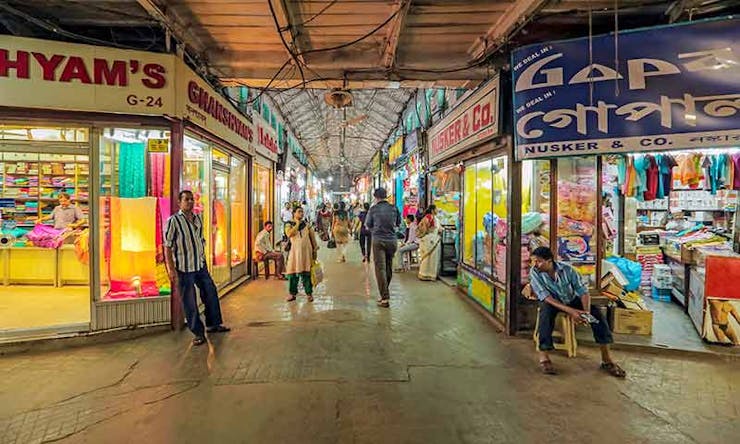 Must Read: 10+ Beautiful Pre Wedding Shoot Places In Kolkata
3. College Street
College street is also famous for its exquisite wedding lehenga and silk saree collection. This place is perfect for bridal shopping in Kolkata. Here you can also spend some time in the Iconic coffee house having some delightful snacks and cups of coffee.
See More: Save These Bengali Songs For Wedding
4. Bow Bazaar
Once you have found your dream wedding outfit you will need stunning bridal jewelry to complete your wedding look. You must include Bow Bazar in your shopping route. Anjali Jewelers is one the best bridal jewellery shop in Kolkata that can show you a gorgeous collection bridal jewelry.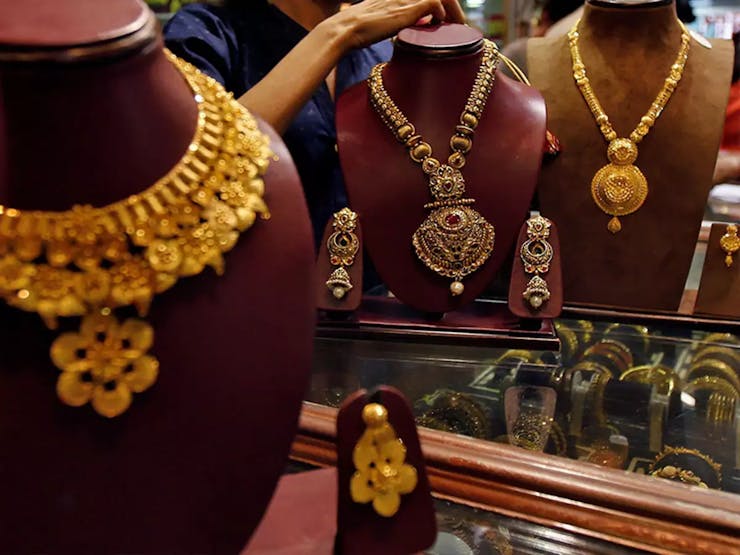 5. Bagree Market
Bagree Market is the best market for wedding shopping in Kolkata. This market has lanes dedicated to bridal accessories, cosmetics, bags, and much more. You can find here everything that you need to complement your wedding lehenga. The prices of wedding accessories here are so cheap that you might end up buying more stuff than you need!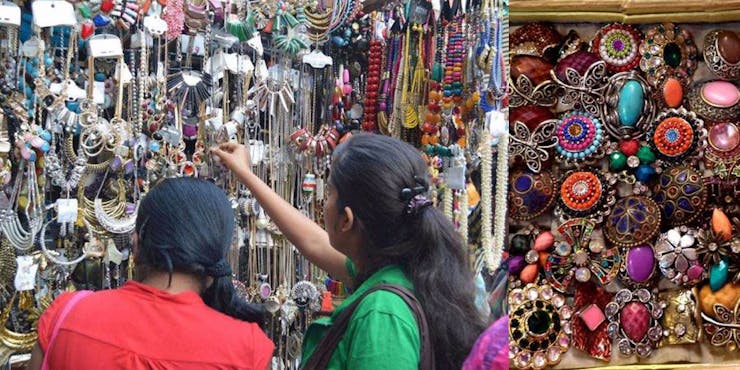 6. Gariahat
If you want to do the best wedding shopping in Kolkata, then you must visit this market. Gariahat market has everything that can help you achieve the most attractive wedding look. Gariahat has a bridal jewellery shop in Kolkata that has a versatile range of unique jewelry designs. Heading towards this market can make your wedding shopping much easier.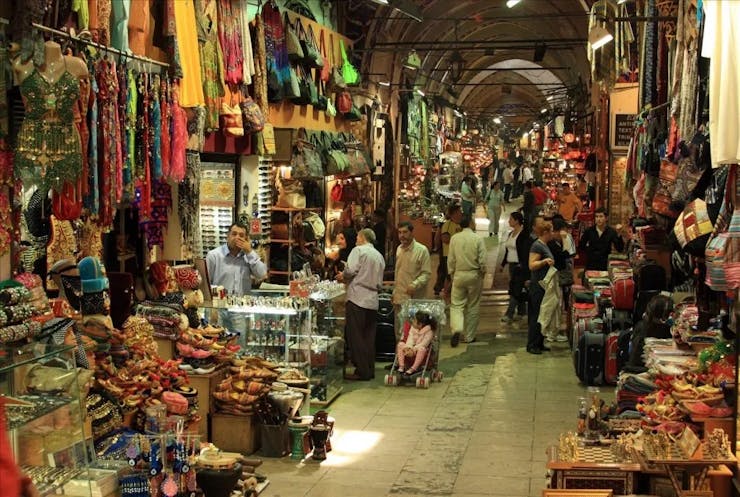 7. Sabyasachi Couture
Well everyone knows what we are talking about! This designer wedding outfit brand needs no introduction. Every girl dreams to get dressed in designer outfits of Sabyasachi couture. Sabyasachi is the first choice when it comes to designing a celebrity outfit in the country. Imagine how amazing it would be to dress up in the bridal attire of the best lehenga store in Kolkata like Sabyasachi Couture!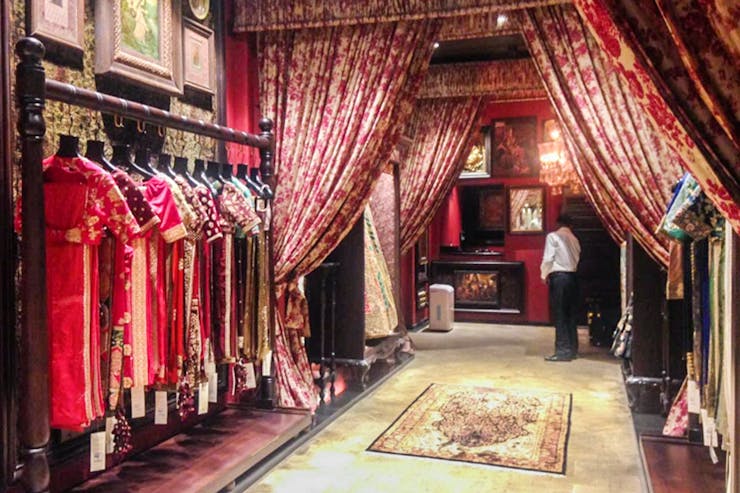 8. Nirmal Creations
The bridal lehenga collection of Nirmal Creations is sure to steal your heart. This is one of the best lehenga shops in Kolkata that can offer you a wide range of traditional bridal wear. Their classic designs and unique embroidery can make you feel like a royal queen on your D-day. They can also offer you luxurious sarees for weddings like Banarasi and Kanjeevaram.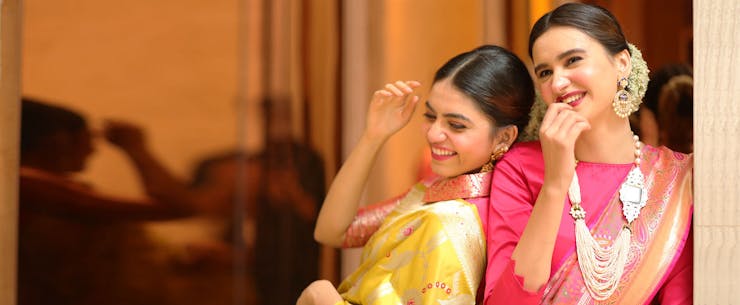 9. Vedam
Vedam is a fashion paradise for brides of Kolkata. This designer brand can provide you with the best bridal lehenga in Kolkata. They have an exclusive range of designer outfits created by high-end designers in India. Not all designer boutiques can offer you luxurious bridal lehengas like Vedam in Kolkata.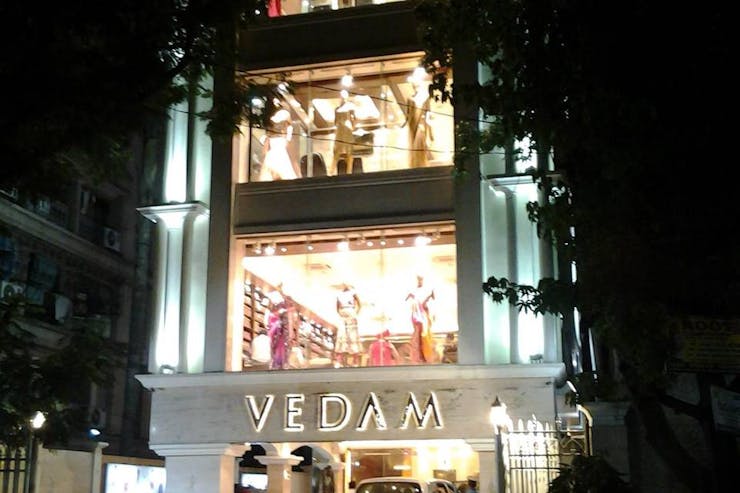 10. Manyavar
Manyavar is the best brand to shop groom wear in Kolkata. Located on Park street this is the best place to check out ethnic groom wear. Their exquisite groom sherwani comes in various designs and shades. Whether you want to shop for embroidered sherwani or floral sherwani they have everything per your needs.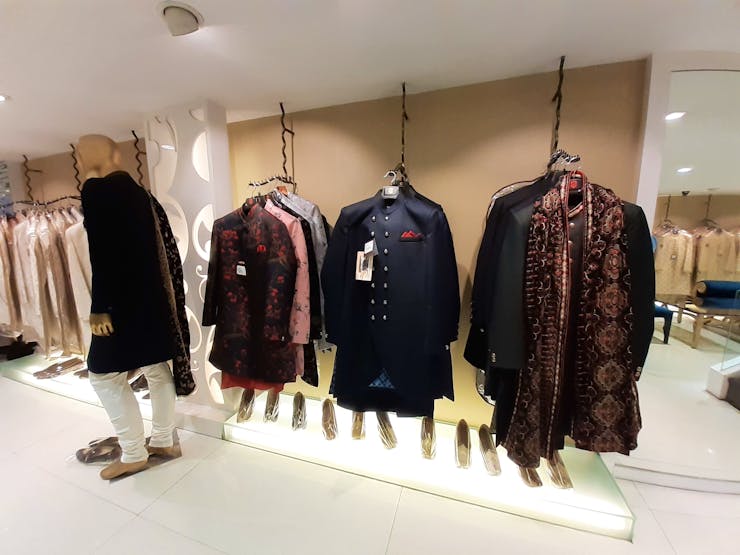 11. Ayub & Sons
Wedding shopping in Kolkata for groom comes with a unique and joyful experience. Ayub & Sons is the best destination for shopping for fabrics and readymade garments for the groom. Their indo-western outfits, Nehru jackets, and suits are popular amongst Bengali grooms in Kolkata. They also provide customized groom outfits as per their client's requirements.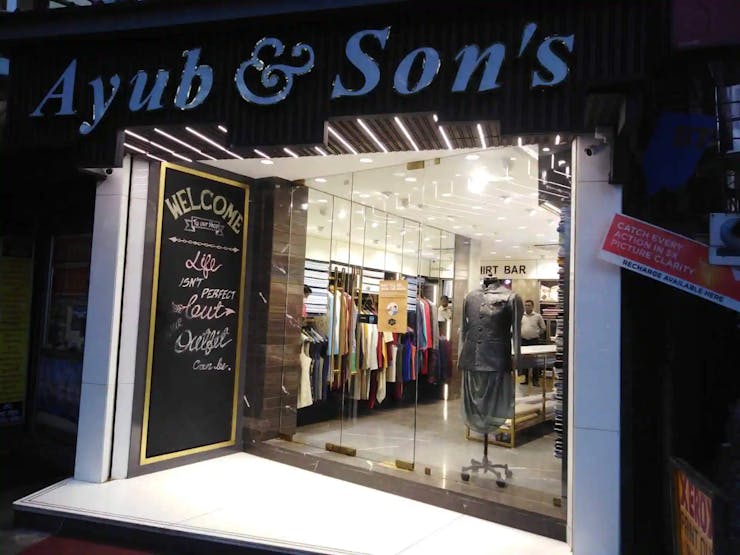 12. Dapper
Located in Bhowanipore, Dapper is one of the top players when it comes to buying a groom wedding dress in Kolkata. Be it your wedding day or a festive occasion, their designer sherwanis and stylish suits can make you look like the most attractive man in the town. Their trendy wedding outfits can sure grab your attention at first sight.