Trending Indoor Maternity Photoshoot Ideas At Home
Although nine months of pregnancy may seem like an eternity, it will fly by. Pregnancy is a short time in your life, so create it with meaningful photos. 
One of the most-photographed things in the world is the happy pregnancy journey. But if you want to avoid taking your maternity photos somewhere strange, you can do indoor maternity photoshoot ideas at home.
Here is a list of ideas for indoor maternity photoshoot ideas at home:
1. The Silhouette:
You can make a silhouette if there's a big enough window. This is a great idea for Bengali rice ceremony photography because it shows off the beautiful curves of a pregnant body. All you have to do is put Mom against the window in profile and set the camera for backlight. Everything against the window, Mom, will become very dark, and the light from the window will be shown beautifully.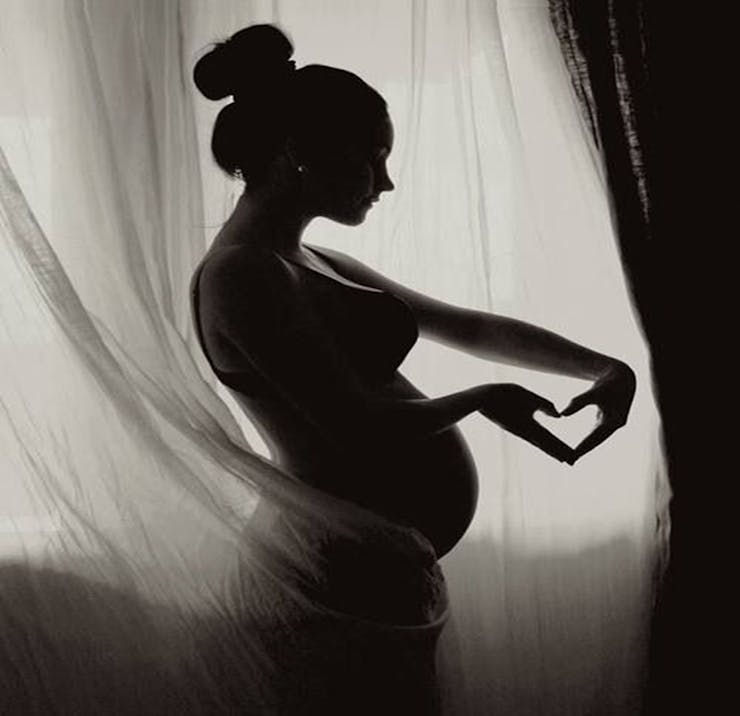 Read More: The Most Beautiful Bengali Bridal Photoshoot Poses And Ideas
2. In Front of The Window:
Baby rice ceremony photography asks Mom to face the window instead of telling her to turn away. Put Mom in profile, but turn her toward the light. This can make for a very elegant and dramatic picture. If you make the file black and white or expose the lighter parts of the face, the image will be very dramatic. The effect will be soft and airy if you add white curtains and shoot closer to noon.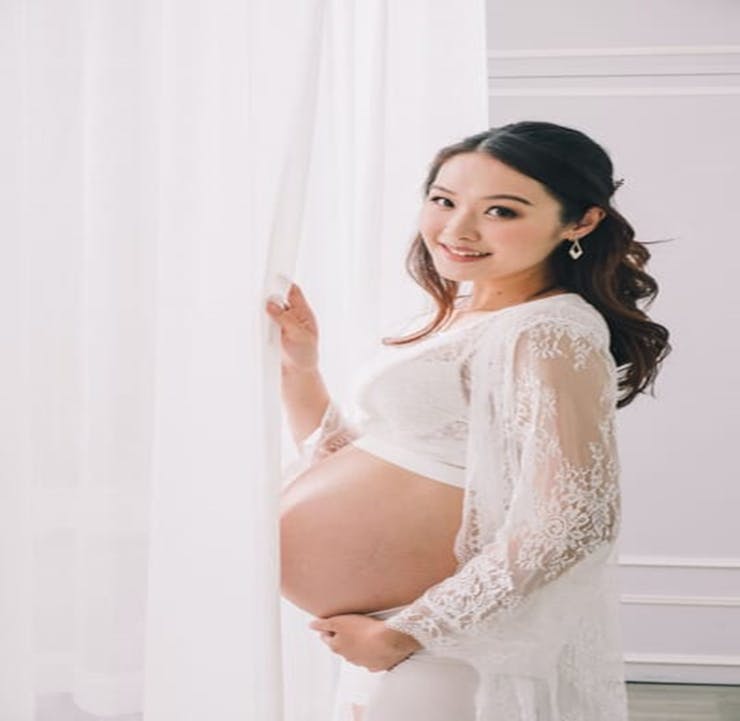 3. When Eating:
Right? Cravings are a big part of being pregnant. Why not also celebrate them? Indoor maternity photoshoot takes a photo of traditional pregnancy poses with food can make the session more funny and cute. Ice cream, pickles, and other typical foods of pregnancy can all be a big part of the pictures.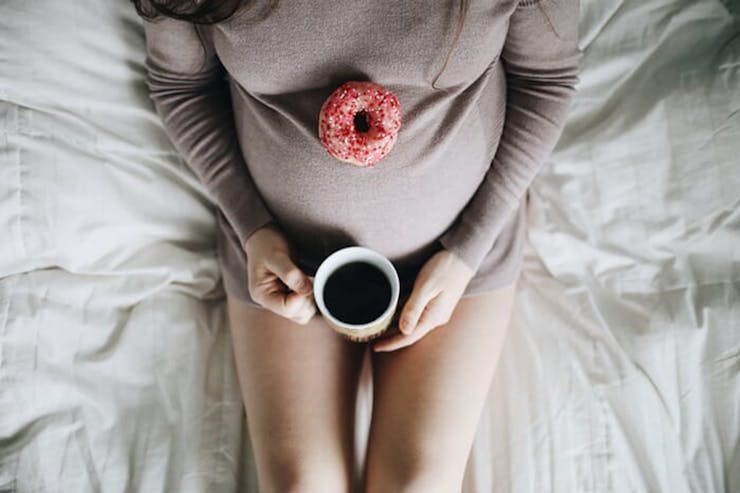 Also Read: We Are Bookmarking Brides Maid Poses With Bride For 2022
4. Baby Shoes:
Baby shoes and clothes are some of the cutest things in the world. It would be cute and fun to take pictures of these baby clothes and other stuff with the belly. These indoor couple maternity photoshoot ideas are also great for making announcements. This kind of shot can be set up in so many different ways. You can put the shoes on the baby's stomach, lay them near the mother, or hold them up!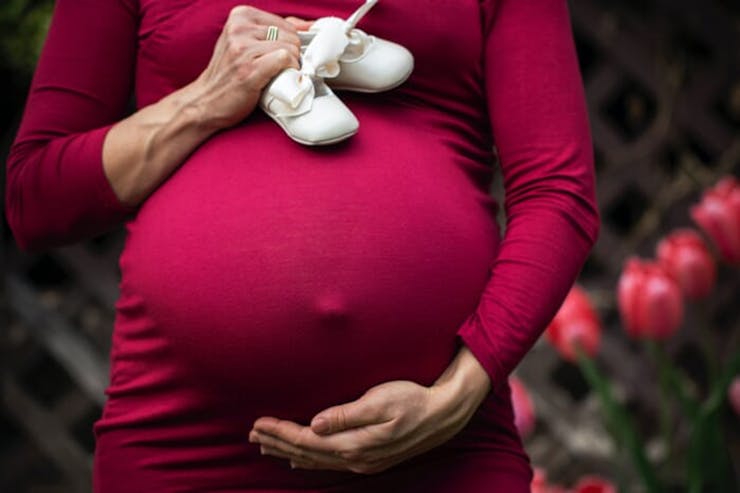 5. Comfort on the Bed:
Baby photoshoot in Kolkata associate the bed with feelings of cosiness, relaxation, and rest since it is the best spot in the house. The bed is also a very charming place for a maternity session, especially if you want your pictures to look soft. The mattress also lets you do a lot of different poses, like sitting cross-legged in the middle of the bed with your hands on your stomach or lying on your side. There are so many options!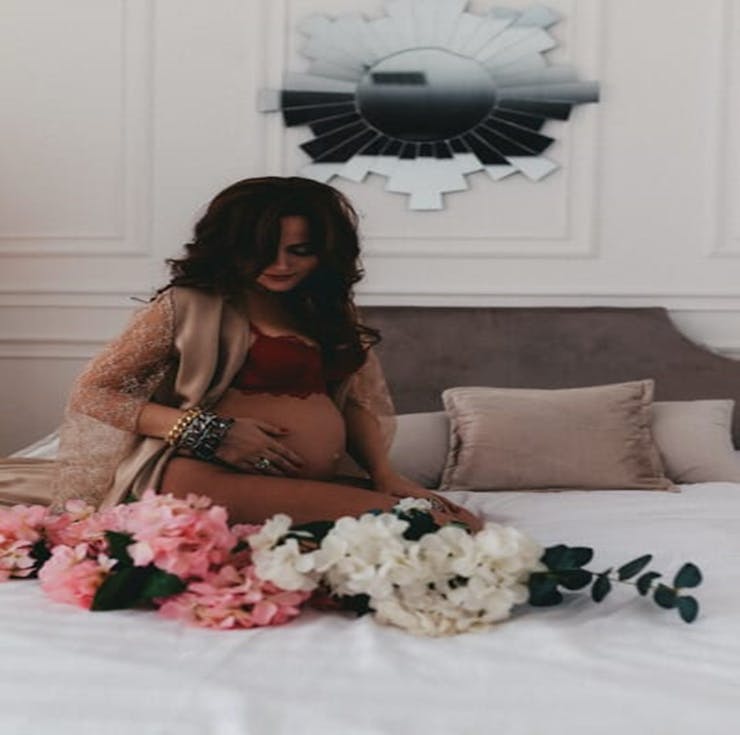 6. With Your Pet:
Indoor maternity photoshoot poses adding your pet to your maternity photo shoot is another way to make it more fun for everyone. The result is a unique picture of your family that will make people smile. But getting your pet to pose will take some skill, so it will help to practise before the real photoshoot.
7. In the Nursery:
If the nursery is already built before the pregnancy photoshoot, it can be great to do it there as an indoor maternity photoshoot ideas. It will look more like a whole picture if the baby is also photographed in that room at each stage of its growth. Try sitting on the ground in front of the crib, posing near a window, or playing with furniture or toys in the room with the other soon-to-be parent.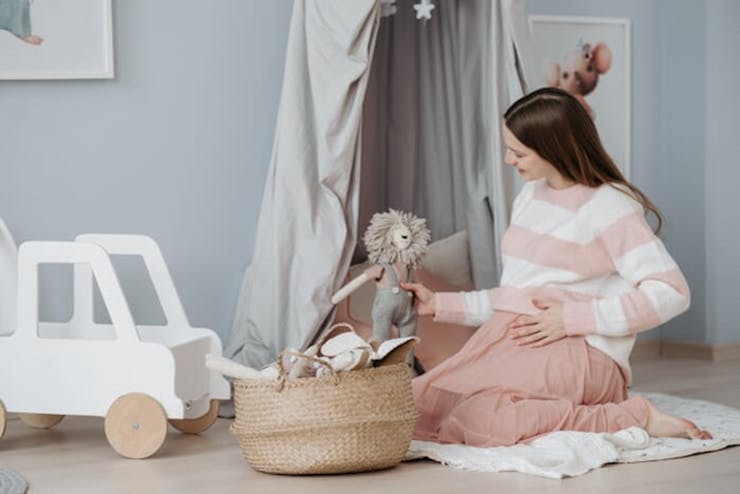 8. The Backyard:
If you have a place outside, try going out and taking some nice pictures. This is a good idea for a self-portrait during pregnancy: You can set the camera on a tripod and take photos of yourself enjoying being a parent. For the best lighting, try to shoot around sunset. Make sure that when you pose Mom, one leg is out in front and bent, both for balance and to make her look better. You can even bring flowers to the backyard and use them as hand props. Maternity photoshoot ideas at home India shoots a great photo.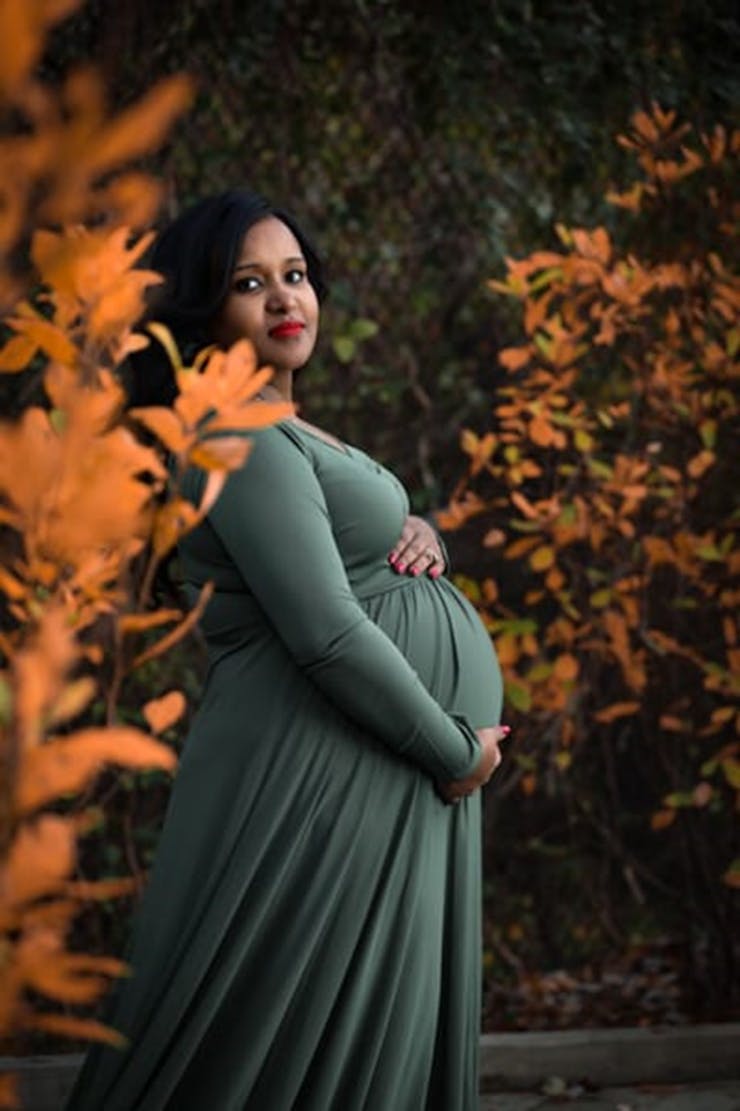 9. With the Older Sibling:
Indoor maternity shoot poses will feel special if you include your first child in your maternity photo. When you celebrate the birth of your new baby, you are also celebrating the fact that your first child is now an older brother or sister. Doing the photo shoot with your first child will make them even more excited about their new role.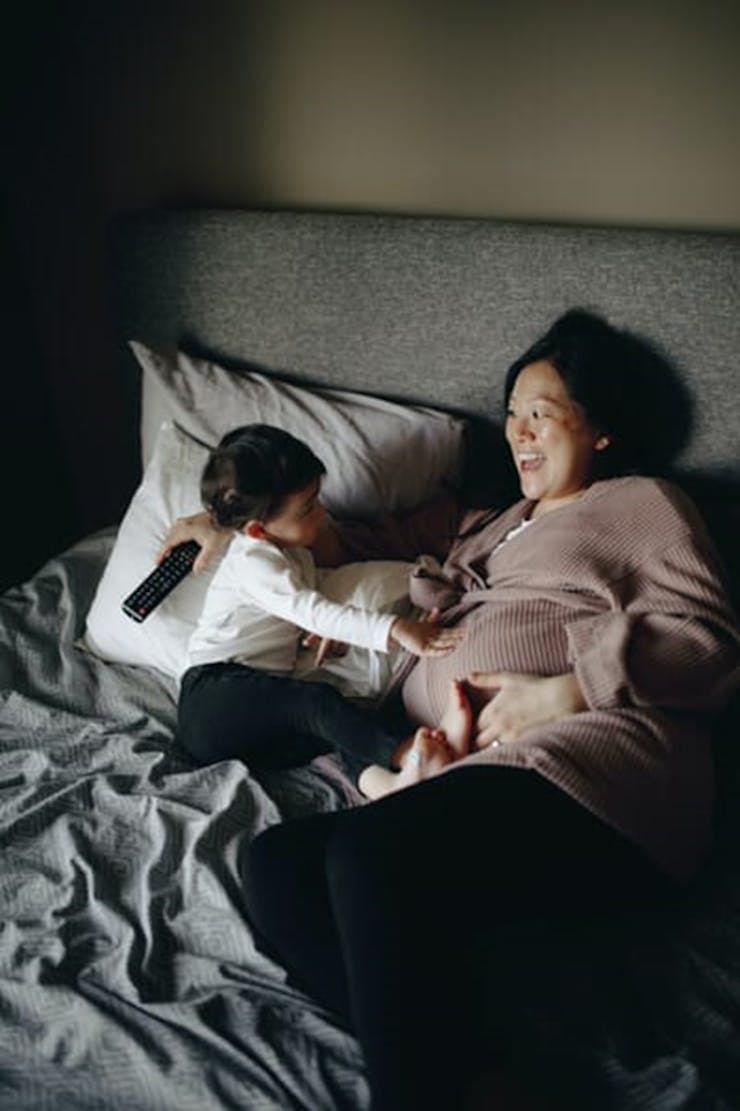 10. Milk Bath:
The milk bath is a beautiful and artistic way to celebrate life. It has become popular because of Pinterest and Instagram. You don't have to use gallons of milk to make a creamy bath, though. For indoor maternity shoot ideas, photographers add a little milk to the water and then use food colouring, powders, and other things to make it look how they want it to. Usually, the bath isn't filled to its fullest either because you want to see the baby's belly. From above, pictures will show femininity, fun, and comfort. Add a few flower petals or fake flowers to the water to make it more interesting. Even after the baby is born, the milk bath can be done (or done again). Toddler milk bath shoots are also popular.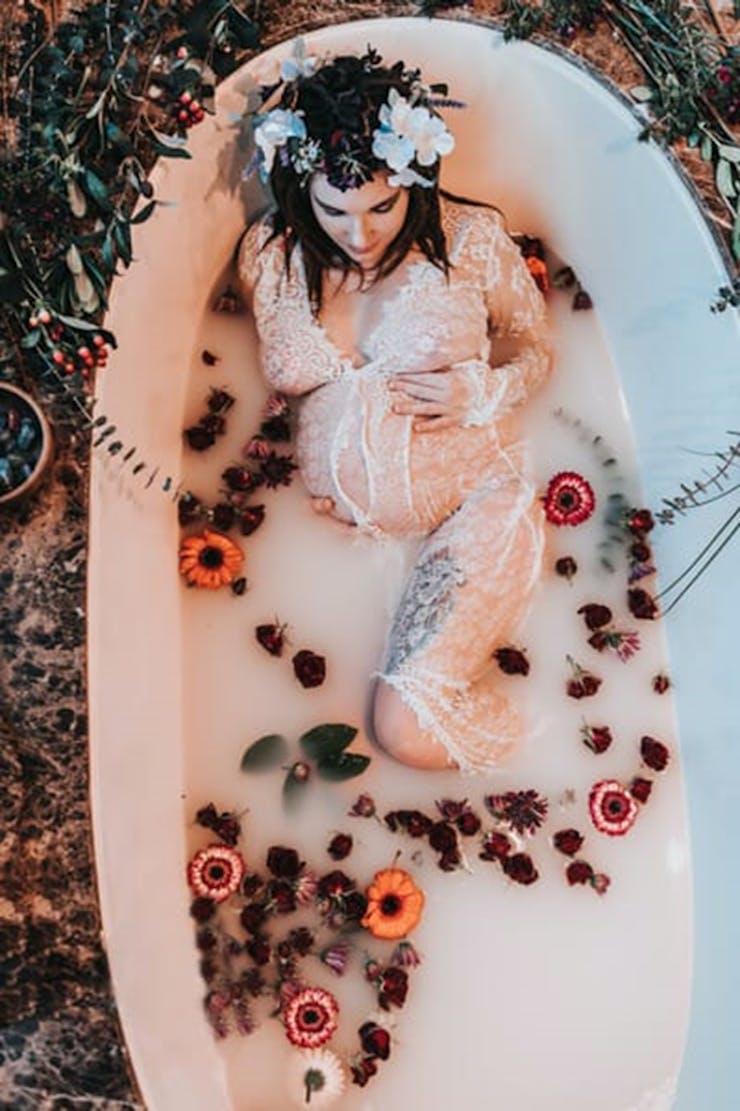 11. Easy and Dressy:
You could also have simple and casual ideas for maternity photoshoot at home to keep the focus on your growing baby bump. You can only dress up, set up a specific background, or add something else. You and your baby are the only ones there, which matters.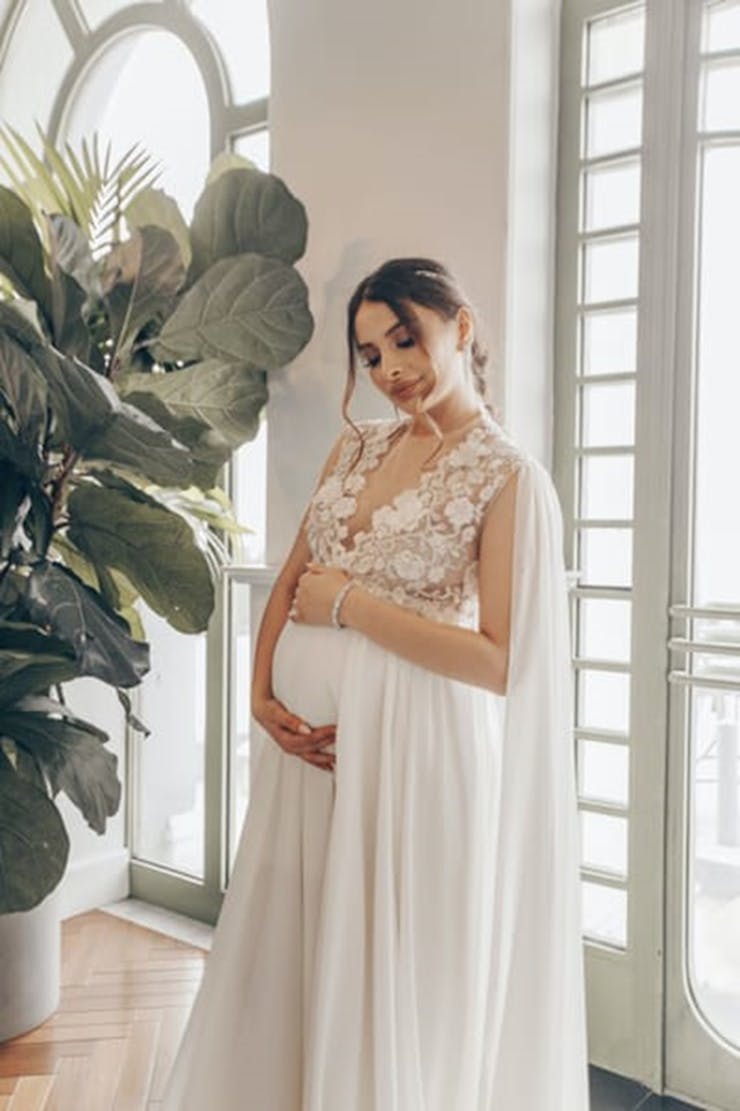 12. Get Cosy on the Couch:
Pregnancy photoshoot ideas indoor photos of a pregnant woman in a pose can look glamorous, but try setting up a photo shoot on a couch or bed for a more personal feel. A casual, cosy setting for a family maternity photo shoot can be perfect for capturing those emotional moments.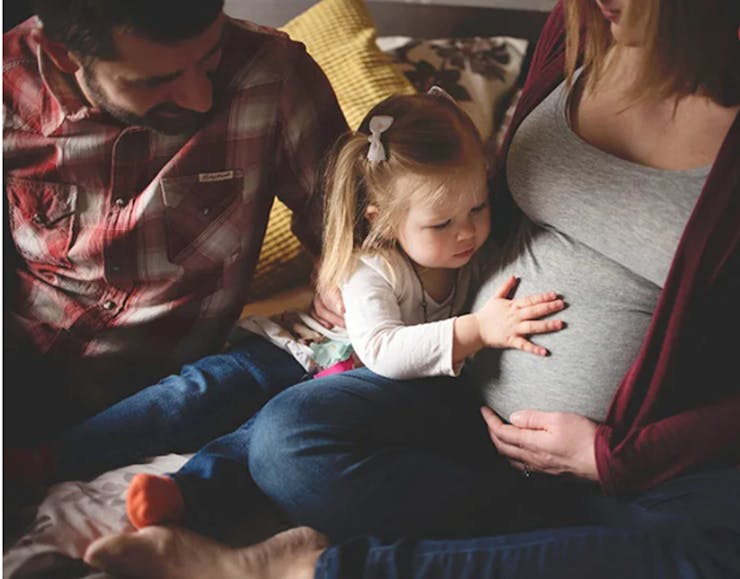 13. Make use of your baby gear:
The right prop can make or break a picture. Look through all the new baby stuff you've been buying if you're looking for cute ideas for indoor maternity photoshoot ideas at home. Books, clothes, and toys could be just what you're looking for.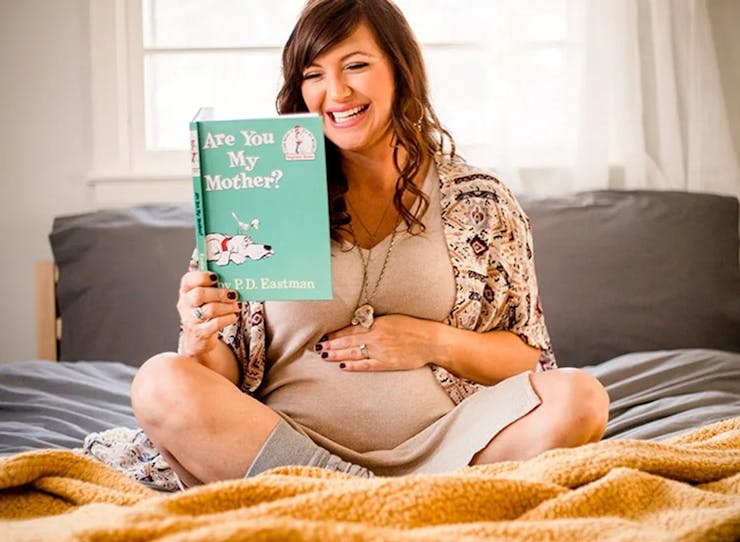 Conclusion:
The photographer hopes these ideas excite you about your next at-home maternity session. Have fun, keep these tips in mind, and take some indoor maternity photoshoot ideas at home.