Top 15 Destination Places In Kolkata For Your Wedding
Looking to plan a destination wedding in the city of joy? Here is a list of the best destination wedding places in Kolkata for a luxurious wedding event.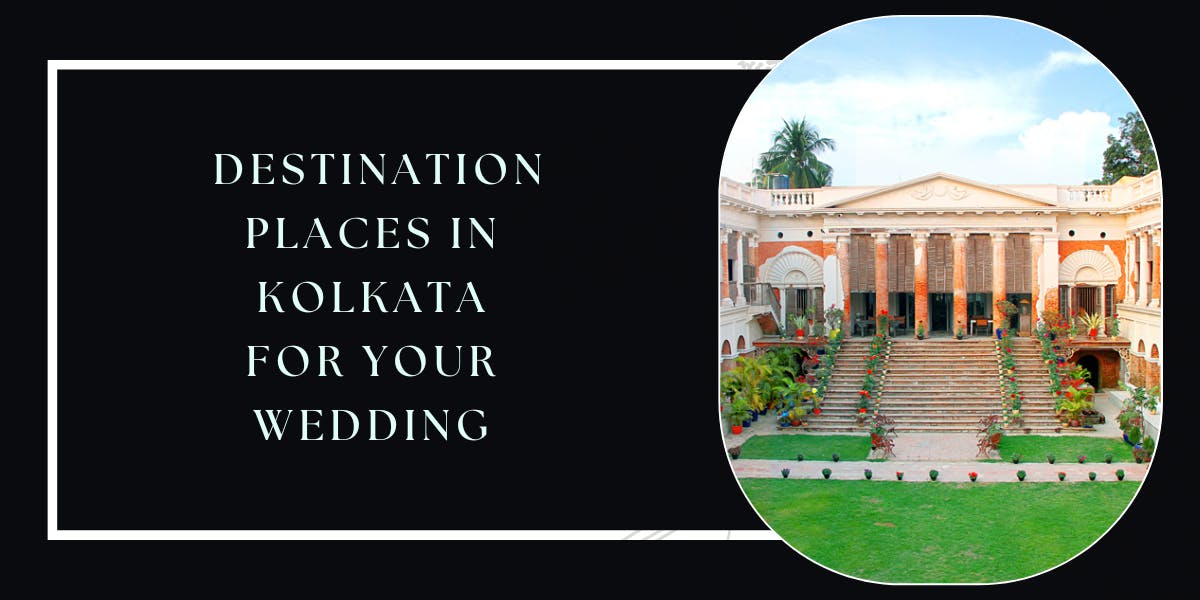 Kolkata is a land of impeccable beauty, art, and culture. This vintage city is famous for its colonial architecture, classic music, dance, art, and delicious sweets. Planning a destination wedding in such a beautiful place can make your wedding a memorable event. Situated on the banks of the river Hooghly, this colonial city has many wonderful sites. The alluring old charm of Kolkata will provide you with the best wedding experience in your land. Hire the best wedding photographers in kolkata, to get the most beautiful pictures of your wedding. A destination wedding in Kolkata would be a perfect experience that is a mixture of rich culture, traditions, and vibrancy. Keep reading this article to find perfect destination wedding places in Kolkata.
1. Vedic Village – A Luxury Resort In The Heart Of The City
The Vedic village is an outstanding venue in Kolkata to host your destination wedding. Their service and hospitality have made them one of the most luxurious resorts in the town. With a beautiful backdrop of rural Bengal architecture, it can help you to plan the perfect wedding with a great dining experience.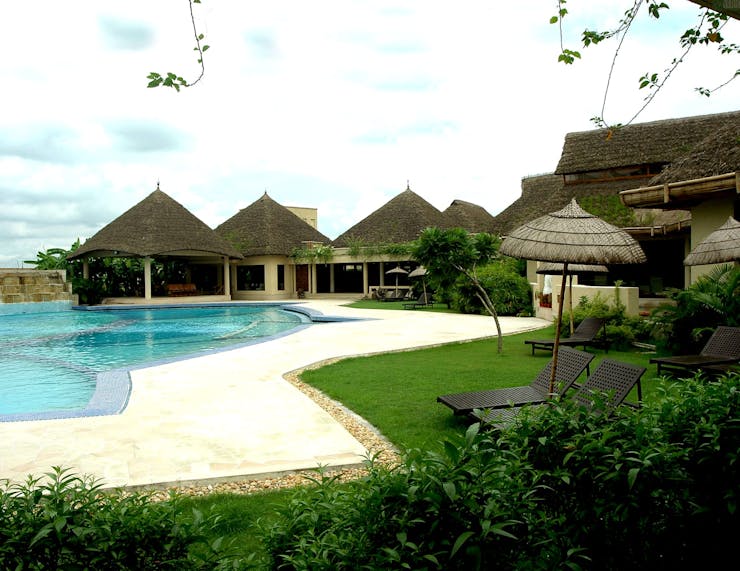 Must Read: All About Traditional Bengali Wedding Jewellery Collections For 2022
2. Ffort Raichak – For A Magnificent Wedding Experience
Ffort Raichak is a magnificent sight on the banks of river Ganga which is one of the most preferred destinations for weddings. Planning a grand wedding in such a beautiful place can add a dramatic touch to your bengali wedding photography. It can also offer a beautiful boat ride on the river Ganga to all your guests.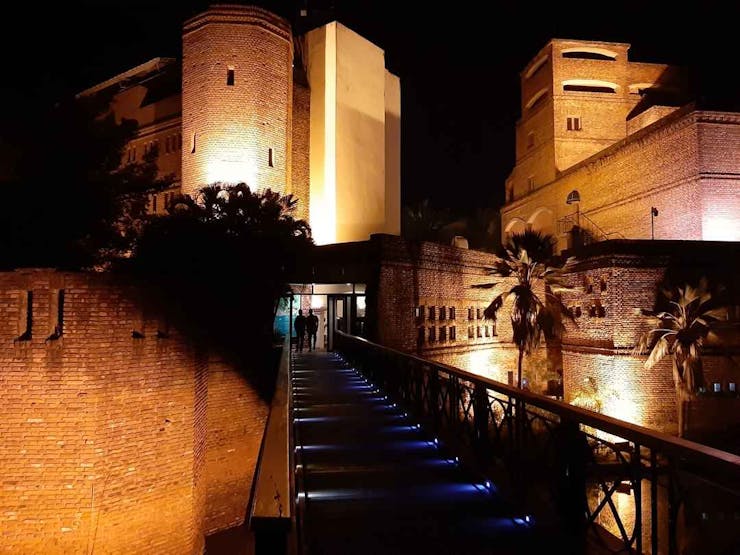 Also Check: 12+ Reception Dress For Bengali Groom For The Most Charming Look
3. Fortune Park Panchvati – A Breathtaking Resort
Fortune park in Panchvati is a beautiful place to celebrate a destination wedding in Kolkata. It is a palatial building with all the modern facilities. They offer both regional delicacies and continental food as per your request. You can also celebrate a poolside event at this luxurious holiday resort.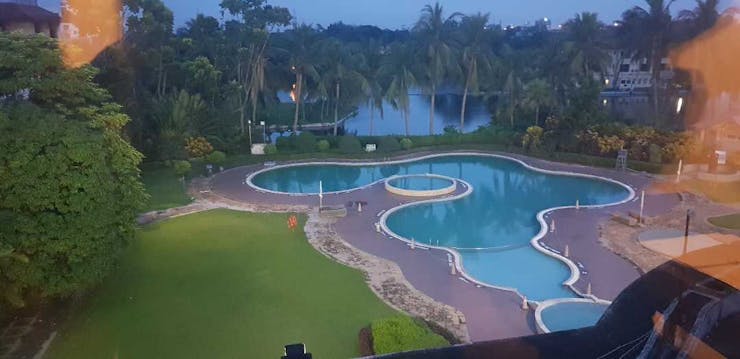 Also Check: 20 Important Bengali Marriage Rituals You Must Know About
4. Swissotel – A Lesuirable Experience At Five Star Hotel
If you are looking for a luxurious wedding destination in kolkata then you can look for Swissotel. This five-star hotel lets you plan the most stylish wedding event in Kolkata. A culinary delight, pleasing music, and a breathtaking rooftop make this wedding venue more special.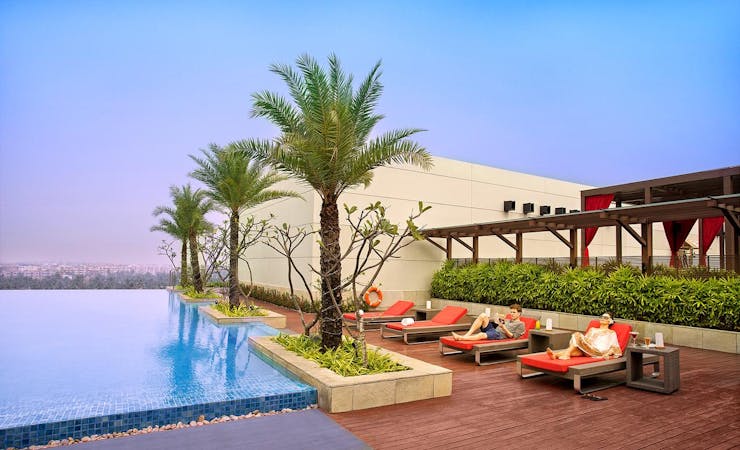 5. Sundar Ban Gateway Resort – To Celebrate An Eco-Friendly Wedding
If you are looking for a wedding destination near kolkata that is serene and pleasant then the Sundarban gateway resort is perfect for you. This diverse range of flora and fauna available at this beautiful resort can make anyone fall in love with it. It's a perfect wedding spot for a nature-loving couple.
6. Taj Bengal – For A Grand Celebration
Taj Bengal is a perfect place for a big fat Indian wedding event. Equipped world class facilities this grand hotel is a great place to bring your dream wedding to life. Its lavish architecture, best cuisine, and grand hall create the perfect aura for your fairy tale wedding.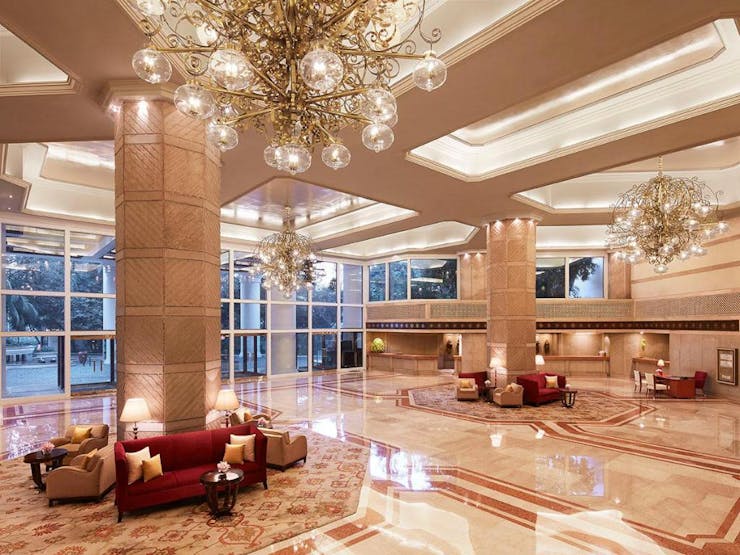 7. Imperial Garden – Most Elegant Venue With Lavish Facilities
The imperial garden is a majestic wedding venue based out in the city of Kolkata. Equipped with all the modern amenities, this grand wedding venue turns your wedding into a beautiful experience. Starting from the best DJ music to the best dining experience this place can help you to plan a hassle-free destination wedding.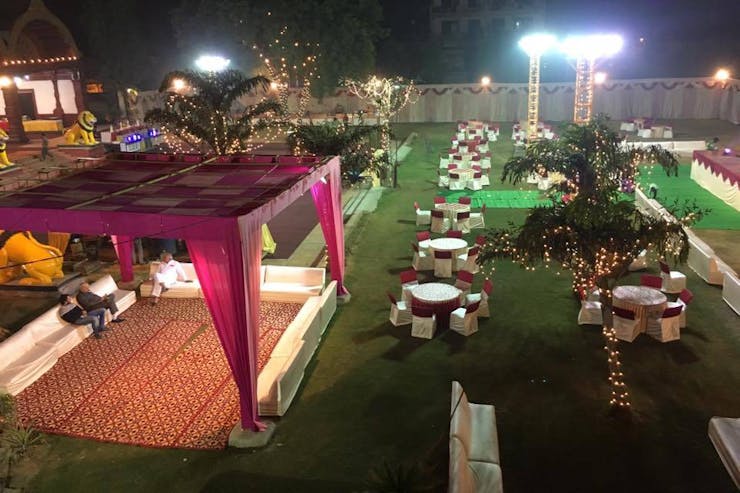 8. Rajbari Bawali – A Royal Wedding Venue
Rajbari Bawali is an enchanting wedding location in Kolkata. The royal architecture of this grand palace can make your dream wedding come true. Their hospitality can make your wedding experience the most beautiful and memorable one.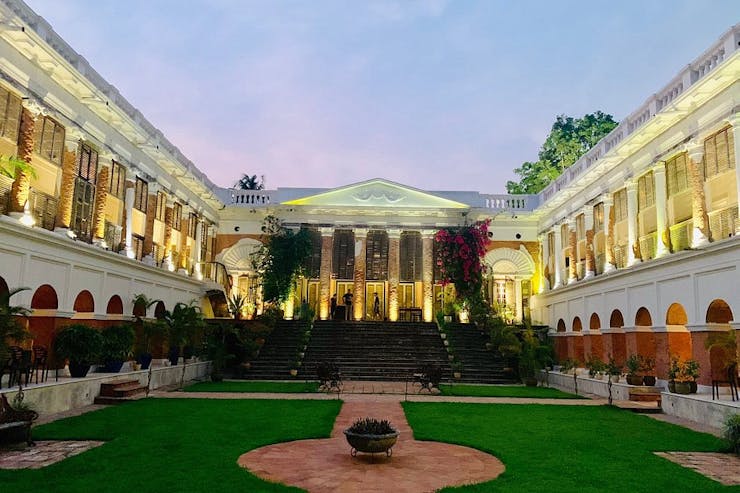 9. Floatel – Enjoy The Cruise Wedding In The City Of Joy
Would you like to celebrate your special event in a floating hotel? Floatel is the first floating hotel in India that takes luxury to the next level. This floating hotel is located on river Hoogly. This is the best wedding venue Kolkata to celebrate your grand wedding upon a beautiful river with a candlelight ambiance.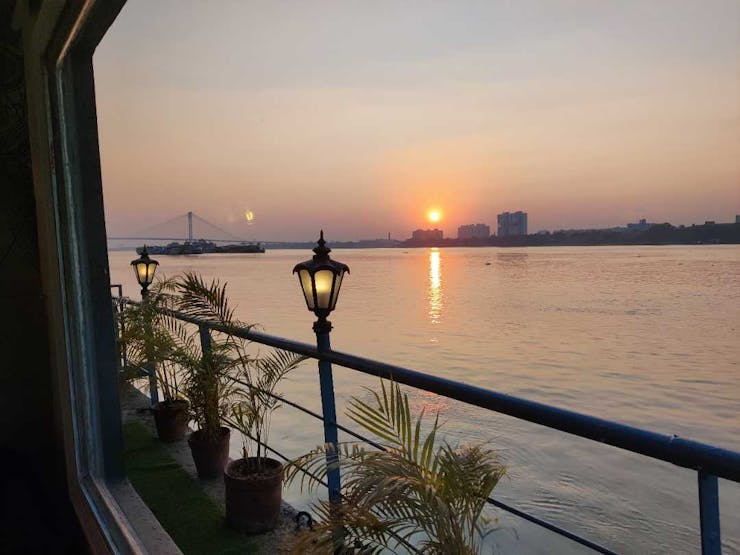 10. Palm Village – Wedding Celebration Amidst Lush Greenery
Palm village is the most exotic and best wedding resort in kolkata. It is one of the most beautiful wedding resorts surrounded by lush greenery and an amazing atmosphere. This is a perfect place when it comes to hosting a wedding ceremony. This nature-inspired wedding venue adds a beautiful vibe to your wedding theme.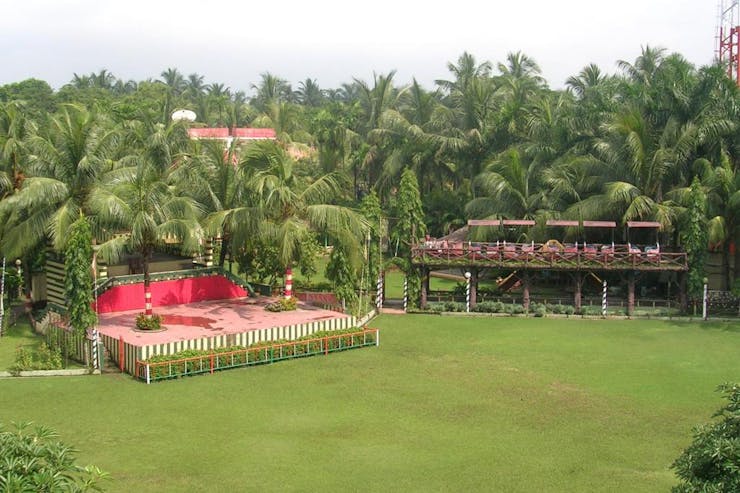 11. Oberoi Grand – An Ultimate Choice For A Classic Wedding Experience
This eye catchy wedding venue can attract anyone with its remarkable architecture. This award-winning hotel is the top wedding destinations in kolkata to celebrate a grand affair. Their warm welcoming nature and services can make your wedding day more beautiful.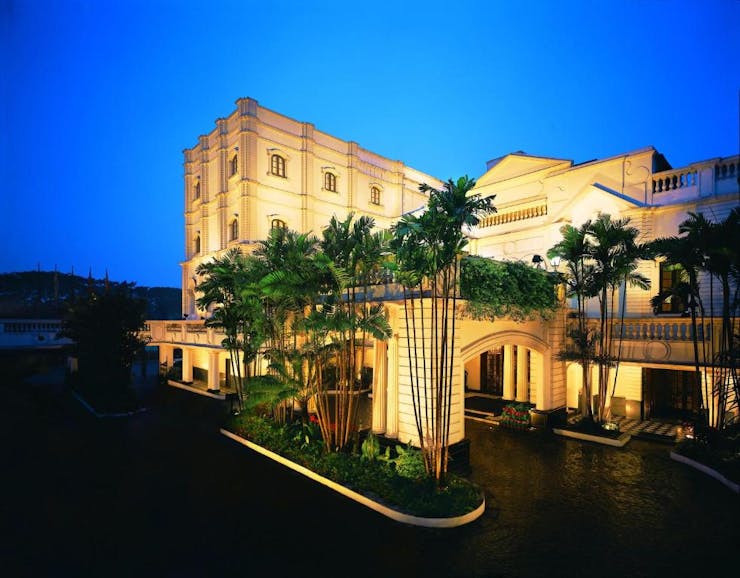 12. Eco Island – Wedding Celebration In Luxurious Cottage
Eco Island also known as Ekante cottage is one of the most sought-after wedding venues in Kolkata. This cozy venue is located in the middle of a beautiful lake and surrounded by lush greenery. This artificial island can add a romantic vibe to your Kolkata destination wedding.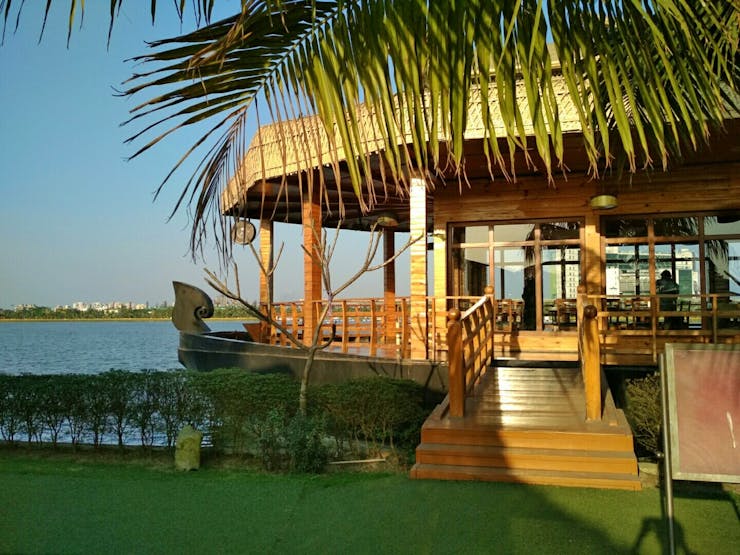 13. Raj Kutir Swabhumi – Experience The Vintage Era With Exquisite Dining Choices
Celebrate your destination wedding amidst magnificent 19th-century architecture with exquisite dining choices. This heritage banquet hall is one of the best wedding destination in kolkata.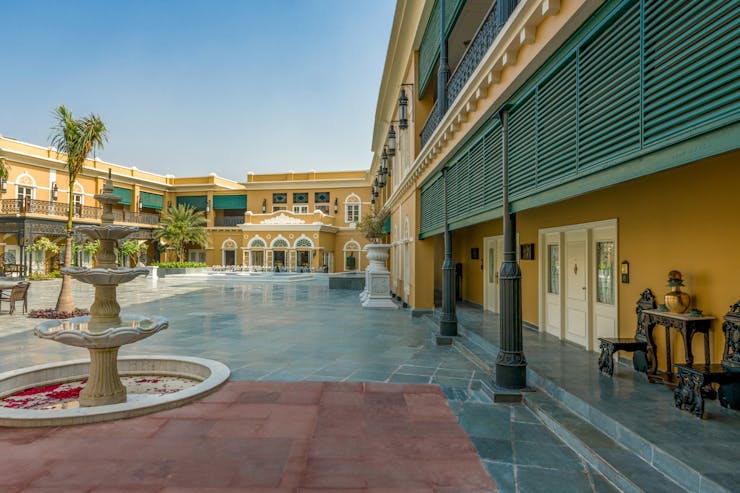 14. Hyatt Regency – Ideal Place For Grand Wedding
Hyatt Regency is a perfect place for arranging a grand and luxurious wedding in Kolkata. A delicious food menu, outstanding décor, and live music concerts are some of its special features that can make your wedding day memorable.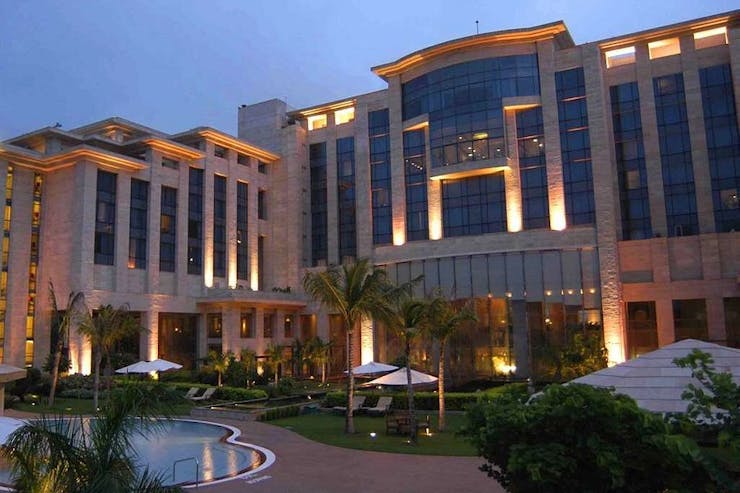 15. PC Chandra Garden – Celebrate A Vibrant Affair In Spectacular Venue
If you are looking for a spectacular venue in Kolkata then PC Chandra Gardens is the perfect choice for you. This delightful location has a lush green garden where you can arrange a grand wedding under the sky.