Trending Mangalsutra Designs for the Modern Bride of 2023
The most significant wedding jewelry during every Indian wedding ceremony is the mangalsutra. Here is a list of trendy mangalsutra designs for wedding.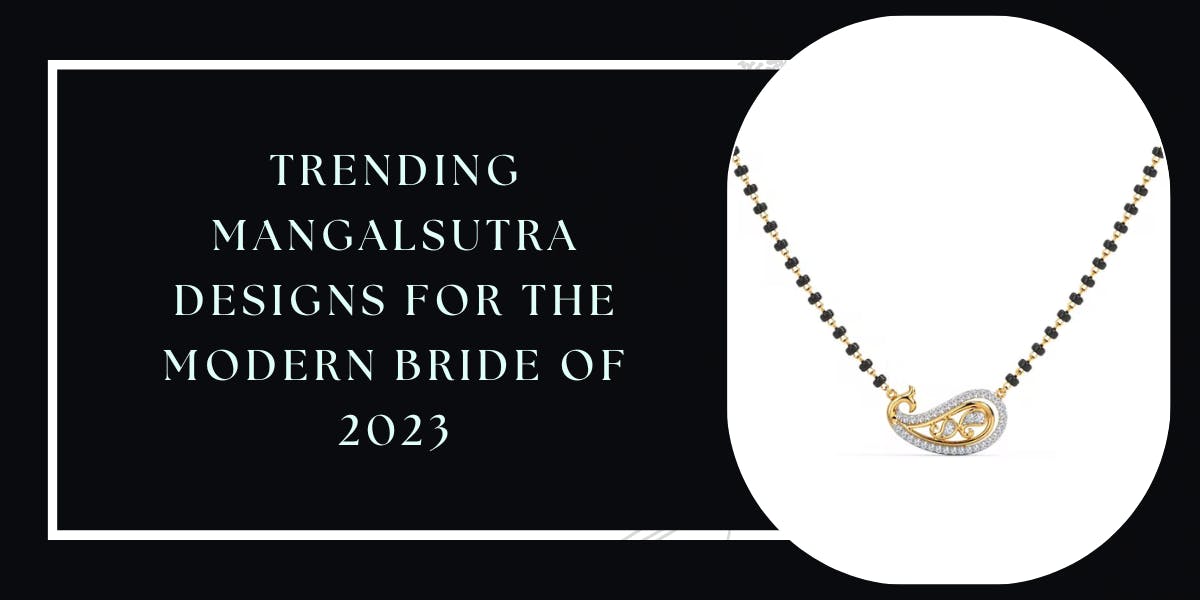 Mangalsutra is based on the Sanskrit term "Mangalsutram," and if we divide the word, "Mangal" means auspicious, blessed, pure, and extremely prosperous, and "Sutram" means a thread. A Mangalsutra is made up of three parts: thread, black beads, and the gold Thaali, which is colored with turmeric and saffron paste. The best wedding photographers in Kolkata can make your wedding day more beautiful for brides.
The significance of a mangalsutra in Indian culture is something we are all aware of. In Indian culture, a mangalsutra is more than just an ornament; it is a highly auspicious thread that protects the bride, her marriage, and the family In India, wedding jewelry always varies from culture to culture. The most significant wedding jewelry during every Indian wedding ceremony is the mangalsutra and candid Bengali wedding photography is also a significant part of the wedding. In some cultures, the wedding ornament is a ring, a toe ring, a nose ring, or even bangles Bengali wedding photography is important in every culture.
The original shape of a mangalsutra is to extend all the way to a woman's heart, but as time has passed, so too have the patterns.
Recommend: Find Your Perfect Makeup Artist In Kolkata For Wedding
Here is a list of the top 15 trendy mangalsutra designs for wedding: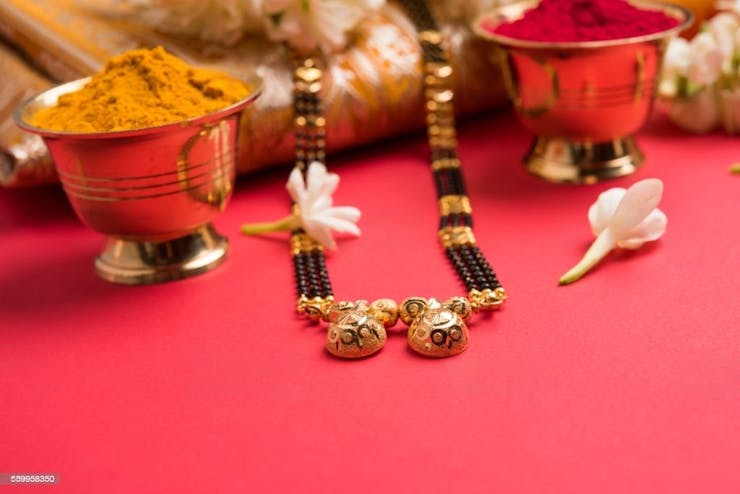 Simple and elegant Mangalsutra Design
If you intend to wear the mangalsutra during your working hours, this is the perfect Mangalsutra design for the newly married bride. It's simple yet elegant bridal mangalsutra designs make it the ideal accessory for both western and ethnic attire.
Recommend: The Ultimate Guide To Wedding Shopping In Kolkata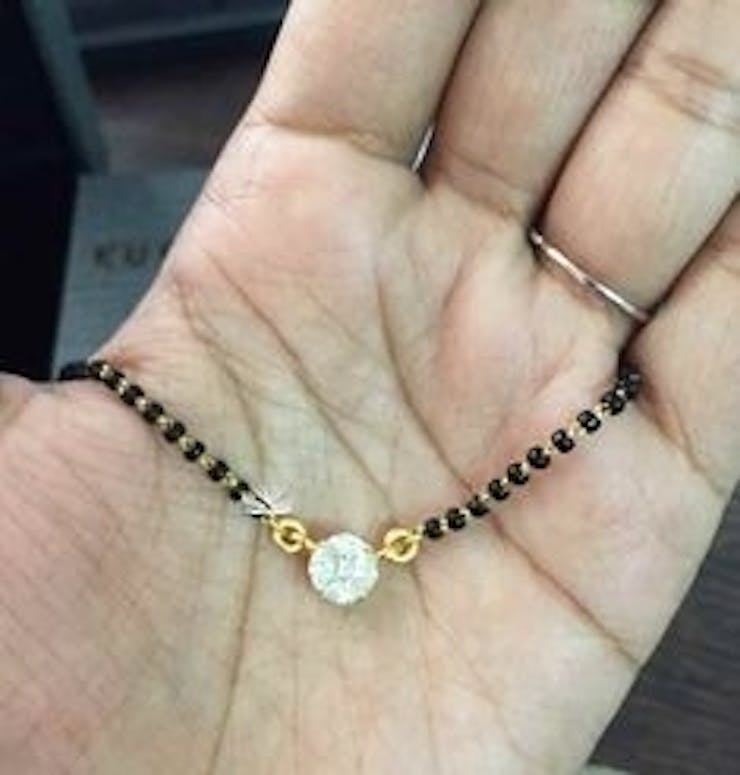 Name Mangalsutra Designs for Bride
The word Mangalsutra is becoming more and more popular as a result of the lovely touch this wonderful bridal mangalsutra design gives to your beauty.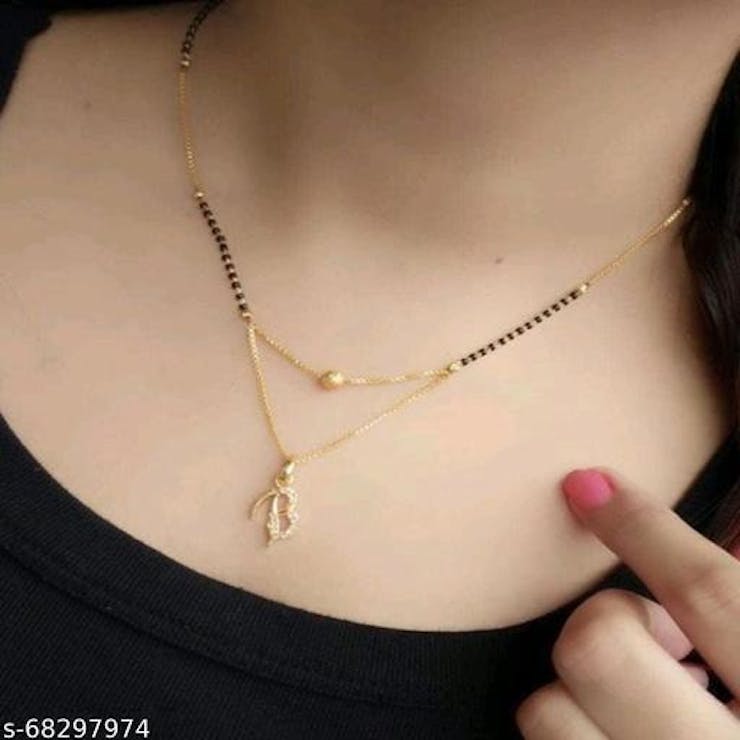 Zodiac Mangalsutra Design for Indian Bride
Both the bride's and the groom's zodiac signs are used in the creation of the mangalsutra. The popularity of this bridal gold mangalsutra is rising every day.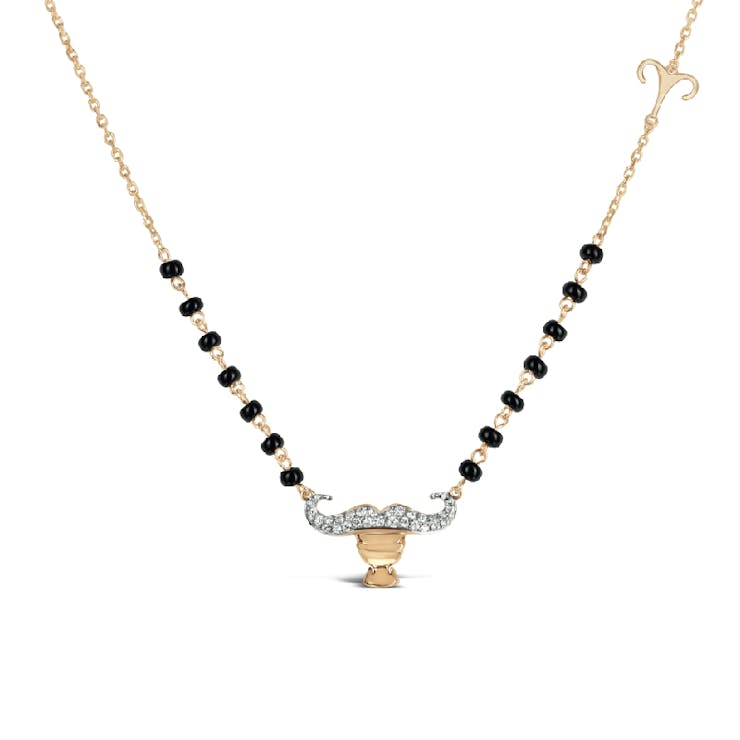 Pearl Mangalsutra for Bengali Bride
Pearls have been the most popular type of jewelry since ancient times. When pearls are used to create the bridal designer jewellery and are put in a stunning way, the bride can look really stunning. The pearl Mangalsutra can be your bridal mangalsutra design if you want to experiment with the current fashion.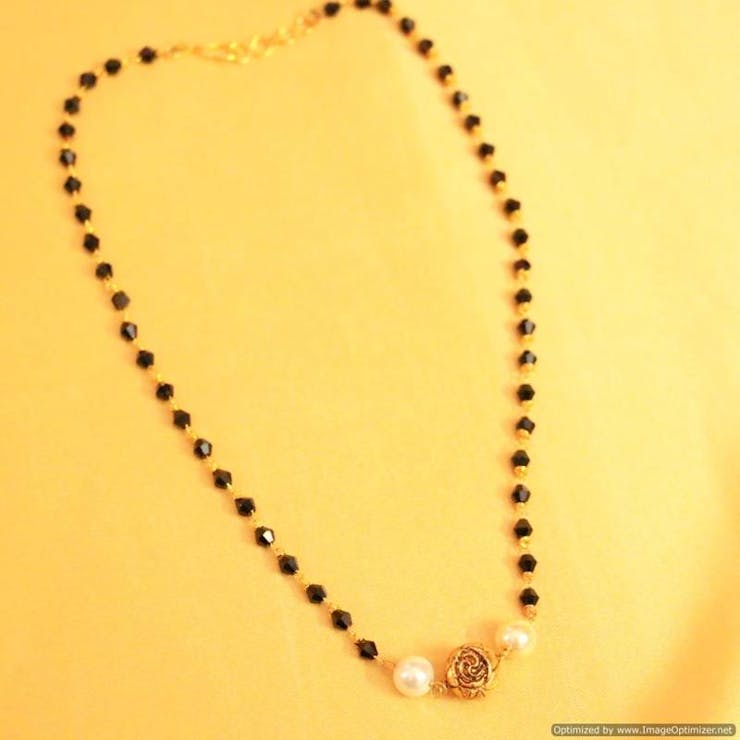 Trendy Meenakari Mangalsutra Designs for Bride
The Meenakari design is the finest choice if you want to set the pace and stand out from the crowd in this bridal gold chain designs trend. Your wedding outfit will be elevated to a whole new level by its exquisite bridal long mangalsutra designs.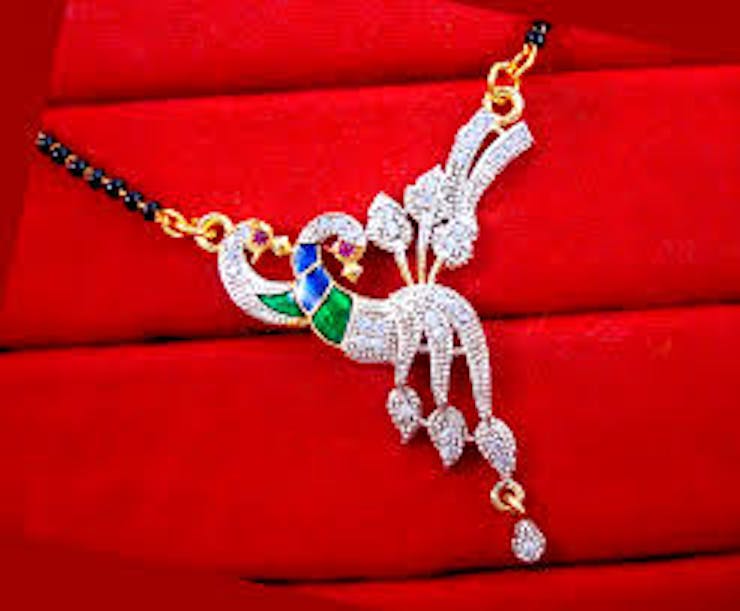 Diamond Mangalsutra Design
What else is there to say about this exquisite Mangalsutra? The elegant diamond mangalsutra for bride enhances both your western and traditional appearances.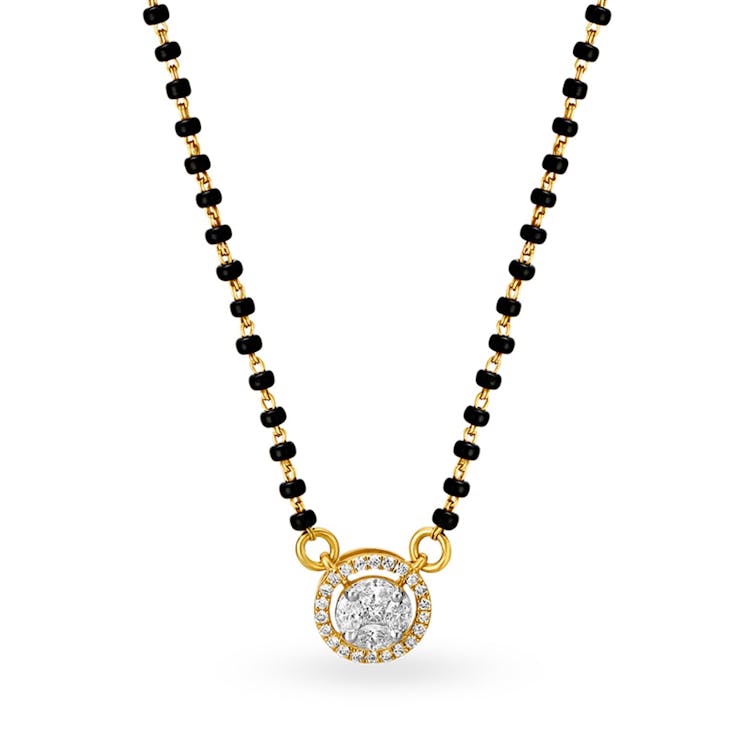 Gold Mangalsutra With Modern Touch
These bridal gold mangalsutra will always be in style. Since ancient times, these bridal gold chain designs have been in use. Despite the fact that all Mangalsutra is made of gold, those that have a small number of black beads have a very unique fashion and trend story.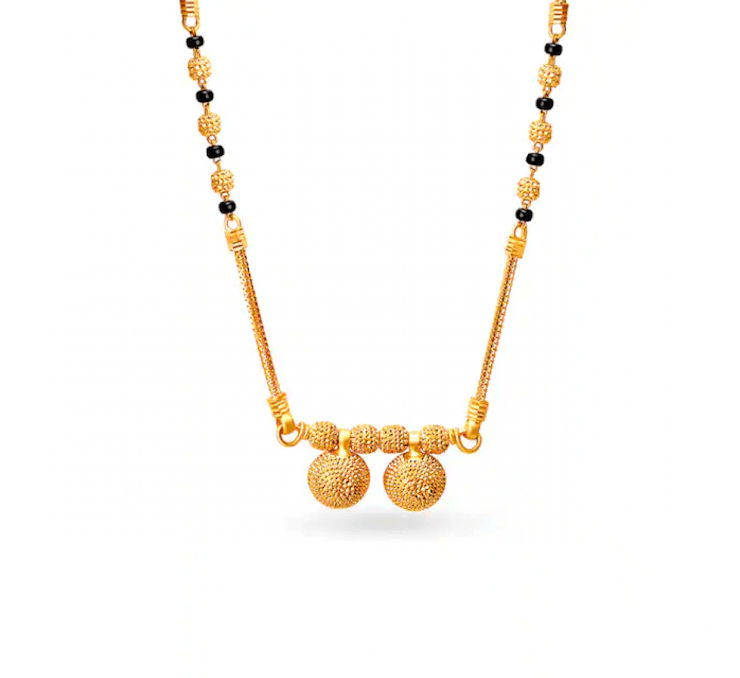 Stylish Mangalsutra
This Mangalsutra has a really unique design; half of the side is made of black beads, while the other half has some gorgeous motifs. This stylish mangalsutra chain designs looks well with all traditional attire.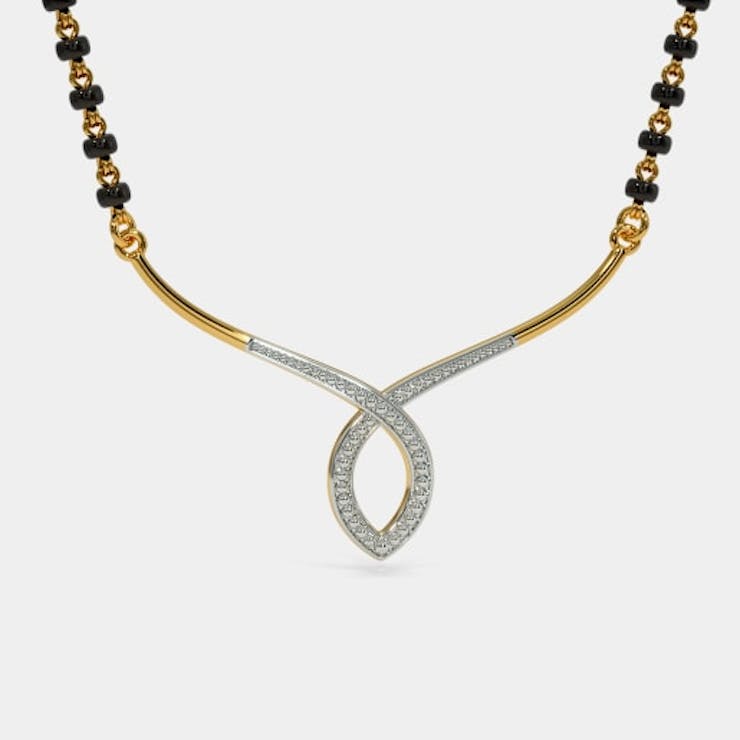 Mangalsutra With Floral Design
If you enjoy floral designs and want your Mangalsutra to feature a flowery design, then should unquestionably choose this option.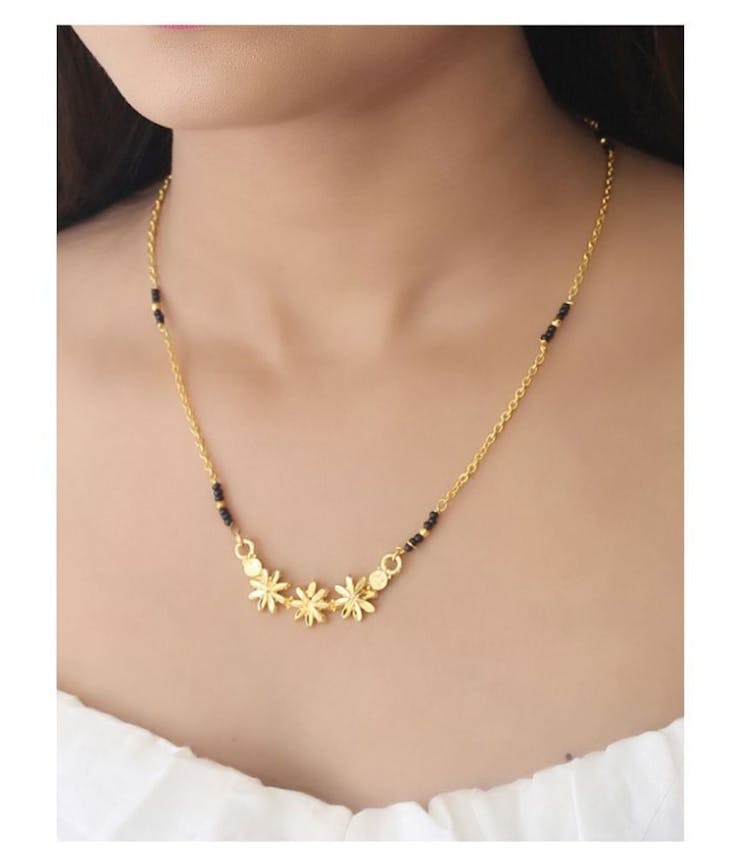 Unique Colorful Mangalsutra Design
Colorful Mangalsutra According to its name, the Mangalsutra is not made of colorful beads but rather of a mangalsutra pendant design in various shades. The many shades of diamonds used to make mangalsutra contribute to the vibrant feel of your clothing.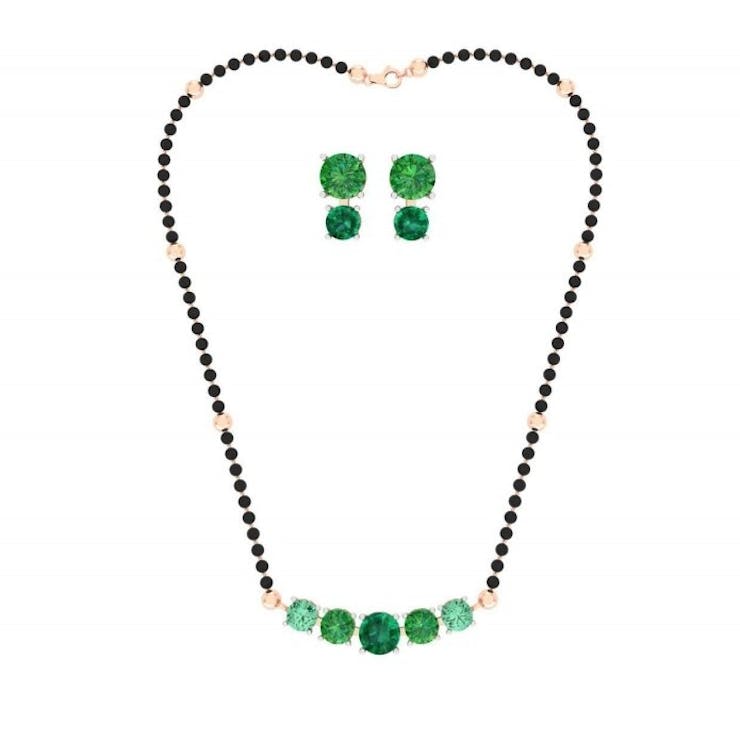 Paisley Mangalsutra Design for Bride
For the bride who wishes to equally balance modern and traditional elements, this is the ideal option. Traditional jewelry used in Indian weddings has always placed a high value on the ingenuity that can be seen in the small mangalsutra designs.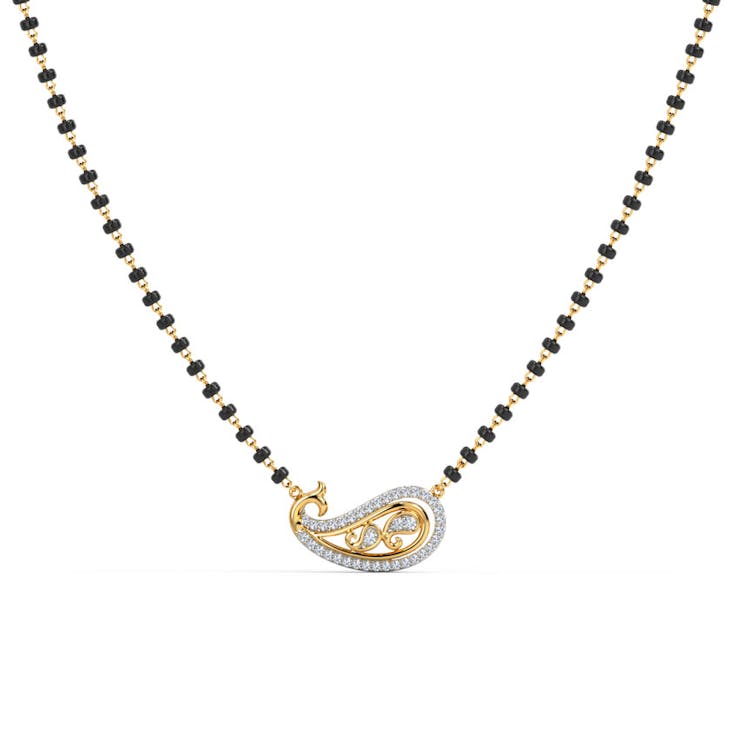 Mangalsutra ring and bracelet
We must talk about the most popular Mangalsutra design, the bracelet and ring Mangalsutra when we're talking about trendy simple mangal sutra design. The idea that mangalsutra should only be worn around the neck has shifted as a result of this trend.
As it is believed that the Mangalsutra has the ability to protect a woman from harmful energies and maintain a healthy immune system, these abilities won't diminish if the item is worn as a bracelet or ring. The emotion and its purity will never be harmed.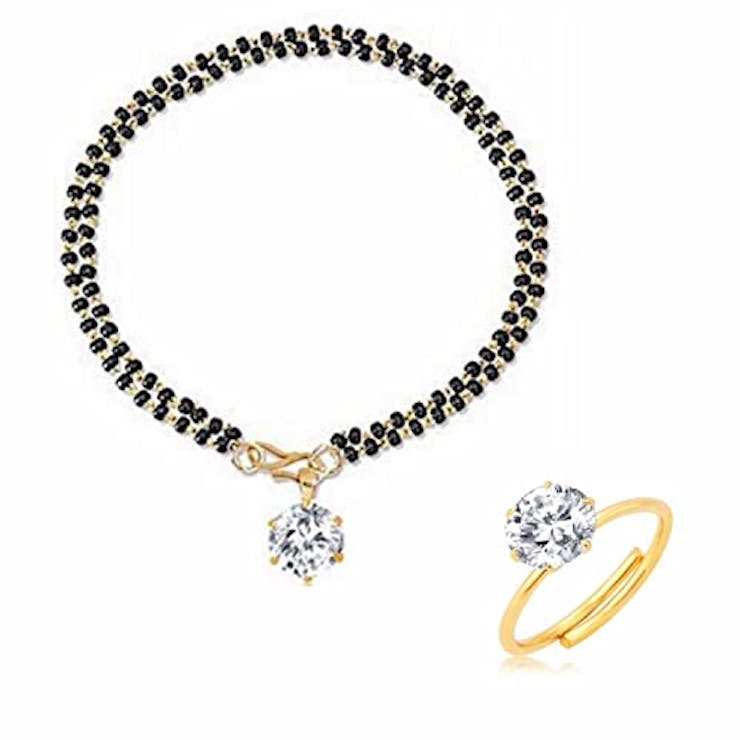 Customized Mangalsutra
The phrase "Wear what you like" perfectly describes a personalized Mangalsutra. It is entirely up to you how you want to create your mangalsutra new design and what color you want to use.
Heavy Mangalsutra
Each has various tastes, thus it is up to the individual whether they like big Mangalsutra patterns or small, straightforward designs for their jewelry. The enormous mangalsutra latest design helps in giving you a bold and attractive look, whereas the petite and exquisite Mangalsutra designs give you a very gentle and classy appeal.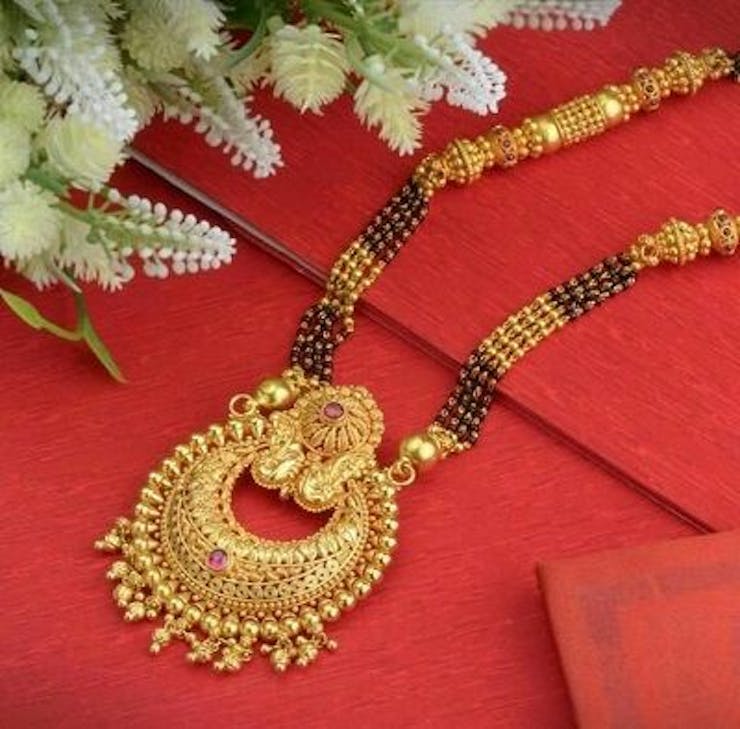 Mangalsutra with a minimalistic design
The latest fashion trend in recent years is to keep things simple. These latest mangalsutra designs for daily use feature modest and delicate pendant designs that are ideal for conveying women's tenderness and beauty.
The pendant is the focal point of these traditional mangalsutra pieces since they are made of thin single gold chains rather than big gold chains. These minimalist simple mangal sutra design are also referred to as Mangalsutra necklaces as a result of these qualities.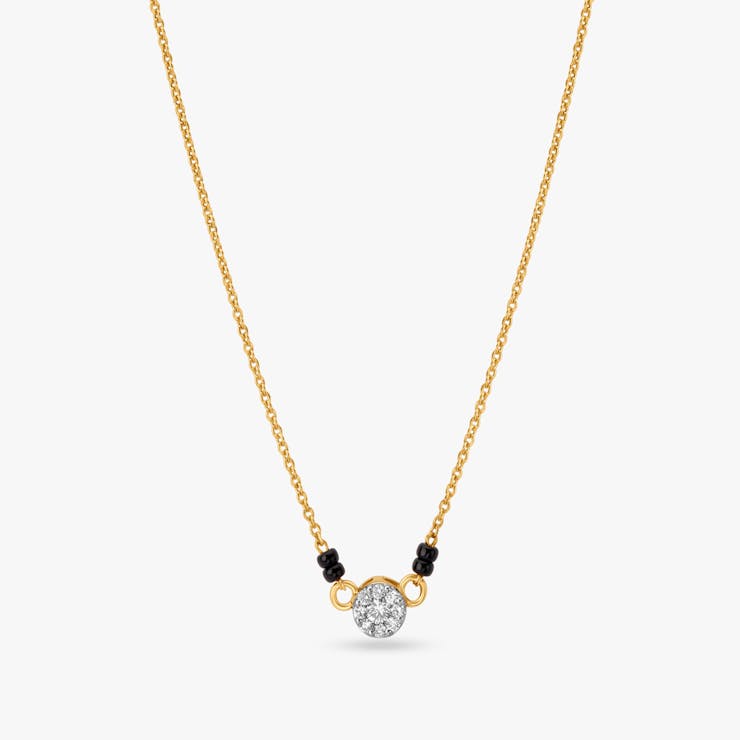 Wearing a Mangalsutra is good and important, as it is the symbol of a married woman, but modern working women do not prefer to wear the Mangalsutra during their work time and that is normal. In these cases, women can opt for the bracelet Mangalsutras as well as the ring Mangalsutra to be worn during their work time.
The Mangalsutra has been worn by our Indian married women for centuries, and now it has become fashion jewellery, and the evolving trends of this traditional mangalsutra can affirmatively state that this fashion will never go out of style.