Capturing the Love: Romantic Couple Maternity Photoshoot Ideas
Use these unique pose ideas for your romantic couple's maternity photoshoot.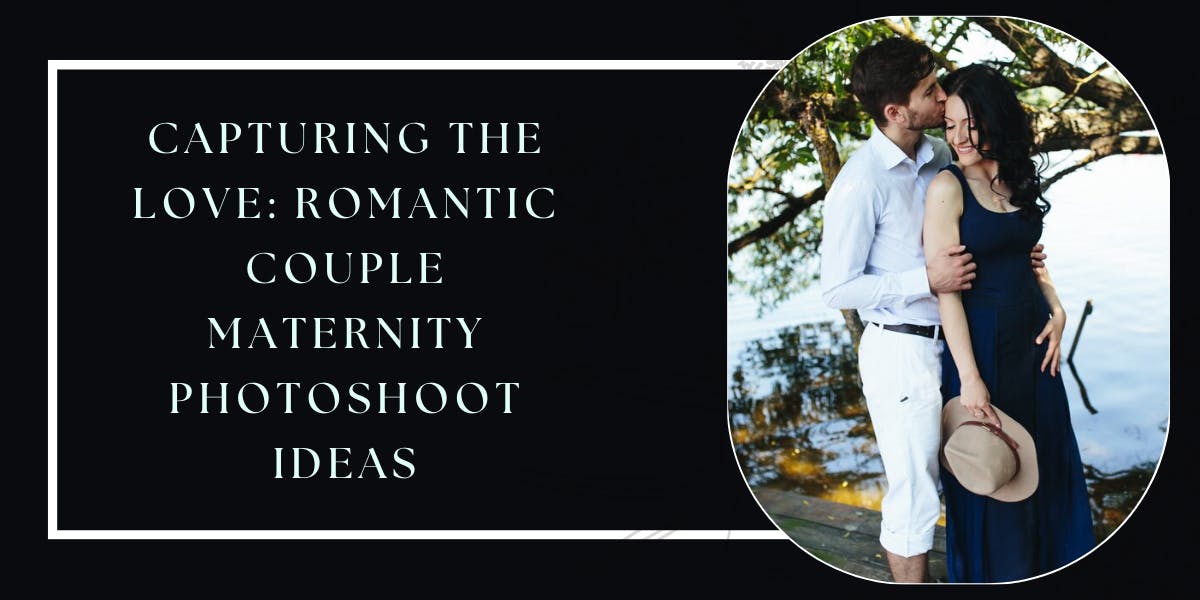 One of life's best feelings is becoming a parent. Nothing compared to the excitement of touching a little life being that is a part of you and your partner. The experience is even more wonderful for the mother, who practically homes the tiny being inside of her. The mother's body goes through a wonderful transformation journey that she should capture and treasure for the rest of her life. A couple maternity photoshoot ideas are a wonderful opportunity to capture precious moments before life with a newborn takes over. You can contact us for your Bengali rice ceremony photography.
A couple maternity photoshoot ideas focus on the love between lovers and the joy of welcoming a new family member. It might also highlight the parents' preparations for their child. A maternity couple photoshoot is one method to do this. We are the most trusted photography company for occasions like baby rice ceremony photography.
Here are some natural and creative Indian couple maternity photoshoot ideas for you and your spouse to enjoy.
1. Make The Date Public
Choose a simple image carrying a sign with the due date printed on it if you want to reveal your pregnancy news to friends and family. Or, for a more unique couple maternity photoshoot idea of sharing your good news, look for a street sign with the famous "bump ahead" symbol.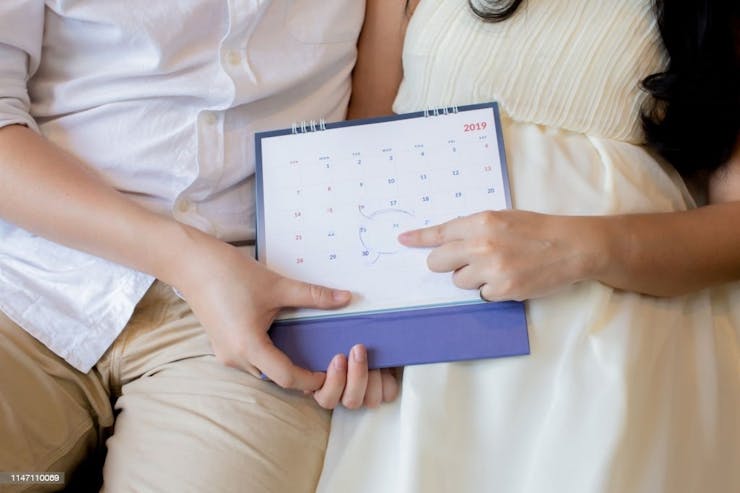 Recommended: Incredible Outdoor Maternity Photoshoot Ideas!
2. Close-Up Of A Baby Bump
A close-up of your belly can help you celebrate your growing body. To make it look even more heartwarming, ask your husband or children to draw a heart on your belly with their hands. It's a great idea for a maternity couple shoot. Sometimes a single detail in a snapshot may communicate a thousand words, which is especially true with a close-up view of mama's growing belly. A bump photo communicates "we're expecting!" without the need for a caption.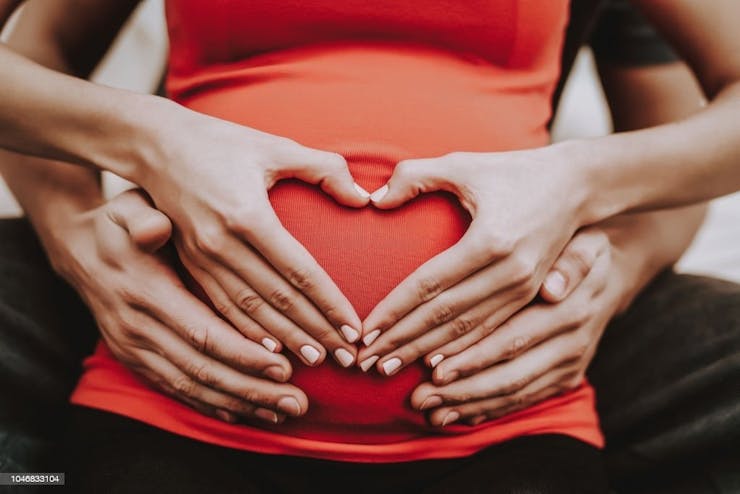 Must Read: Trending Indoor Maternity Photoshoot Ideas At Home
3. Embrace The Present
 For an intimate couple pregnancy photoshoot, you and your partner can lean in together, exchange a light kiss, or gaze into each other's eyes. Another great example of embracing a moment is having your lover hold your belly.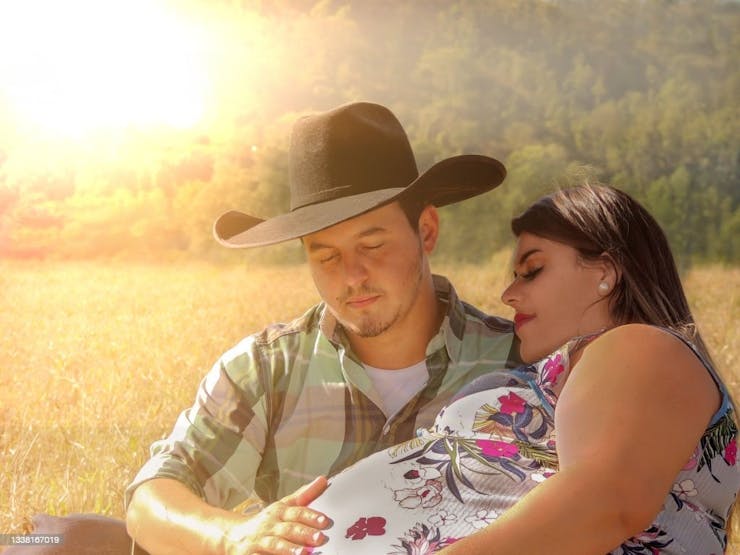 4. Baby's First Photo
Hold your baby's first photo, which was taken during an ultrasound, while you and your partner share a loving look for a couple pregnancy poses. This is a beautiful pose and a nice memory to capture for your kid to look back on while they were in your belly.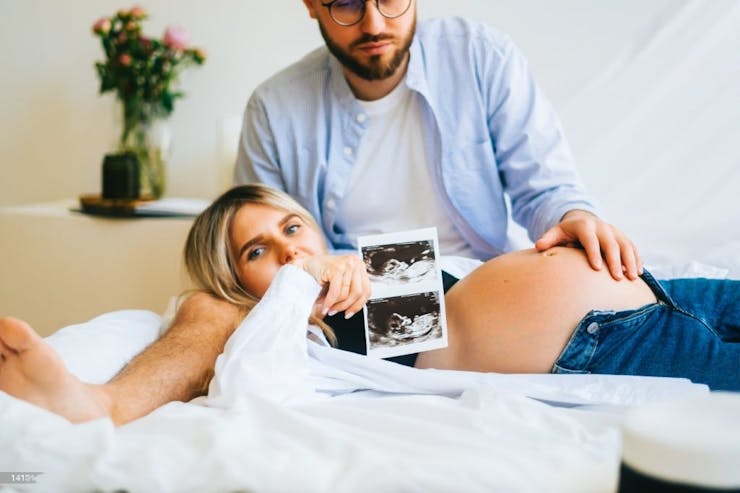 5. Embrace the Expectant Mother's Belly
This is probably one of the most popular couple maternity shoot ideas. The father-to-be is hugging the mother's baby bump, which is a nice way to express your love for one another as well as your unborn kid.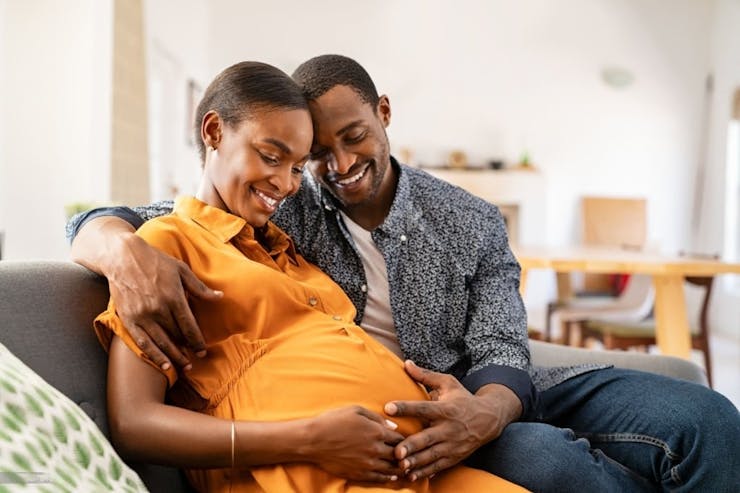 6. Inside The Nursery
Why not include the nursery in your indoor couple maternity photoshoot ideas if you've already started to prepare it? It's a terrific way to capture this precious moment, and trying out various props and photography ideas can be a lot of fun. You and your partner may take photos in front of the crib, or you can be a bit more creative and have your partner hide behind a door or piece of furniture while you shoot the picture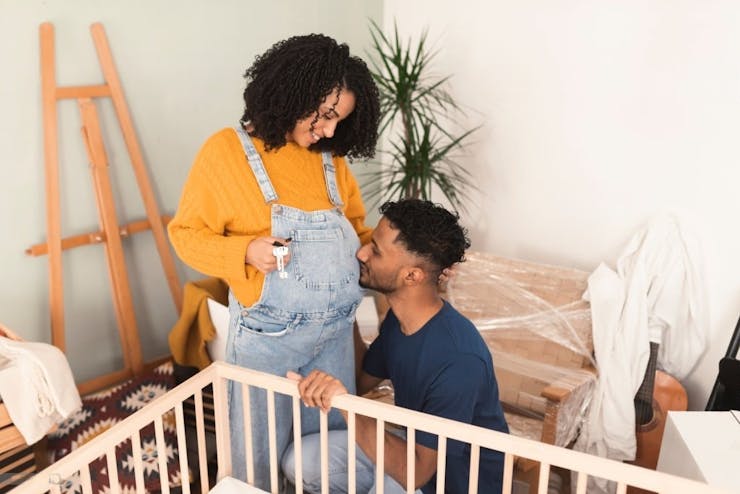 7. Matching Outfit
A matching maternity outfit is great creative maternity photoshoot ideas. Choose a basic color or neutral pattern that will match everything in your closet and that you will be able to wear after the baby is born.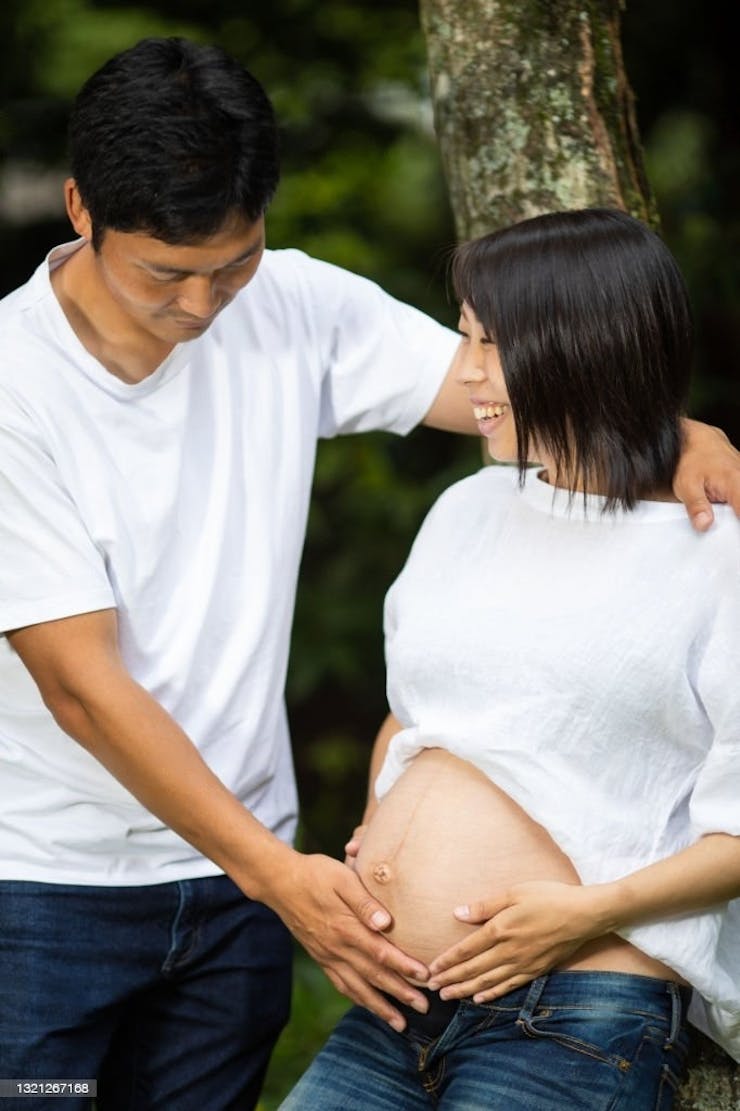 8. Get Close To One Another
Capturing your love for your partner is a great couple maternity pictures ideas. Therefore, get close to each other and show off your love! This can be done by hugging, holding hands, or standing near together.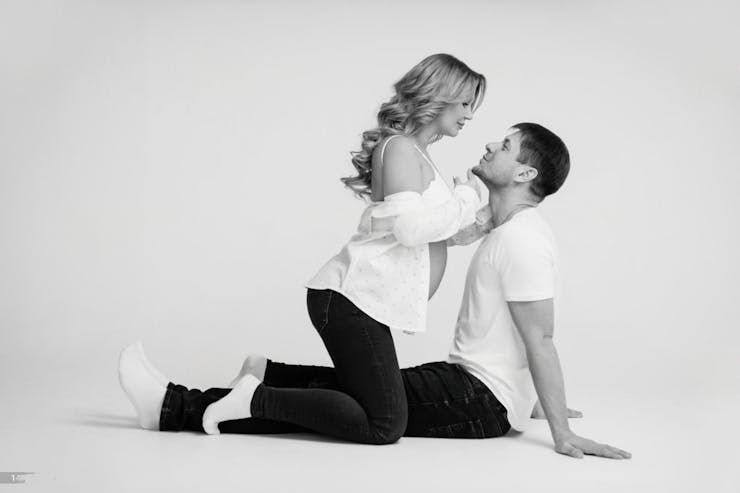 9. Share A Kiss
A romantic kiss is usually a great addition to maternity couple shoot, but it may be especially meaningful in a maternity photograph. After all, you are about to become parents and embark on a new chapter in your life.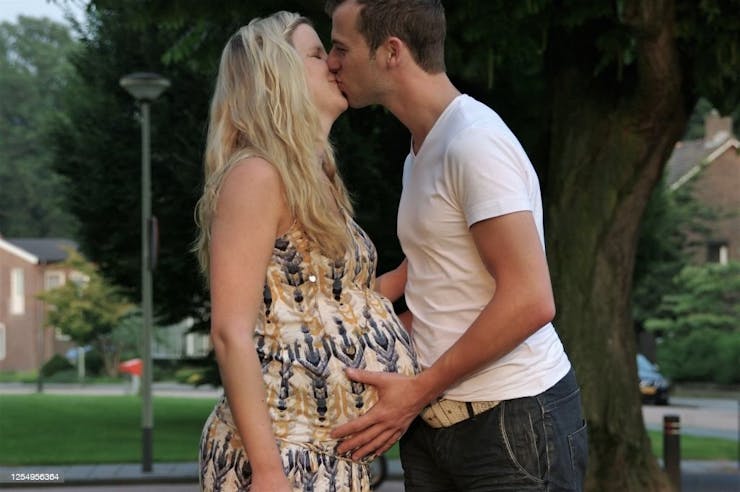 10. Sitting By The Window
Snuggling up by a window feels quite cozy and intimate. Taking advantage of any sunny spots in your home for your maternity shots is great to a couple photoshoot ideas at home. You can sit in a chair, lay on the floor, or even stand up to capture the perfect shot. Just make sure the light is coming from the side to avoid squinting into the sun.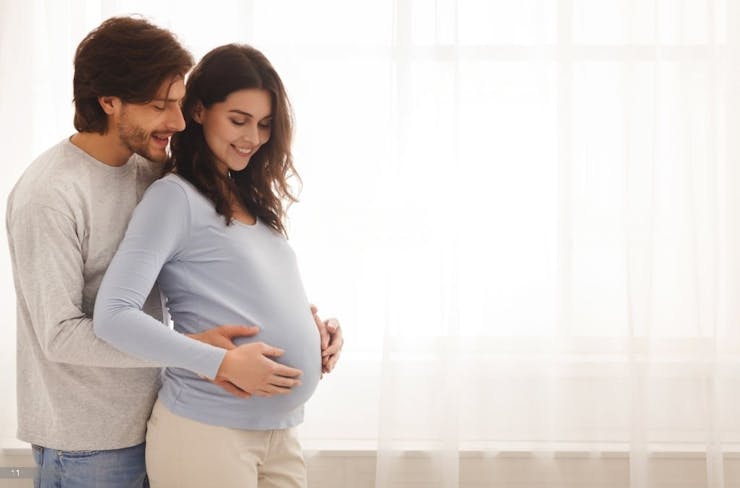 11. Use Balloons
Balloons are a great means of bringing some personality and excitement into your couple's pregnancy photographs. You may have your partner hold the balloons for you, or you can snap shots of just you and the balloons. It is a unique couple maternity photo ideas that you can use.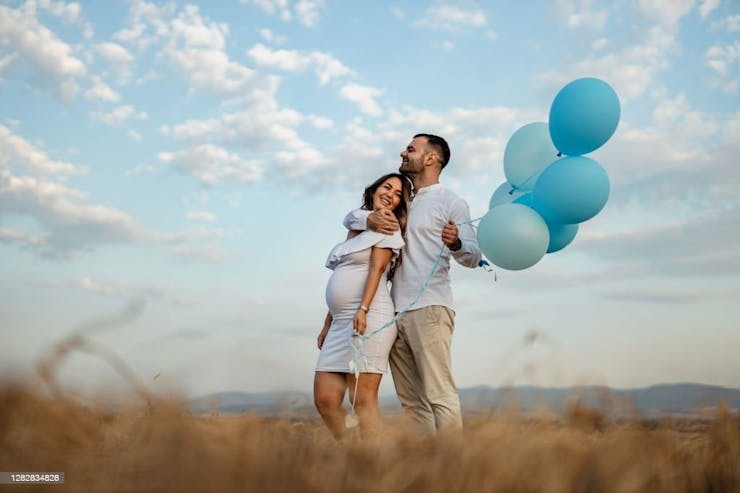 12. Sunset And Sunrise
These photos will look stunning whether you capture the golden hour of sunrise or the romantic glow of sunset. You may take them outside or stand in front of a great window. Utilizing your photographer's help to coordinate your clothes with the light is also a smart option.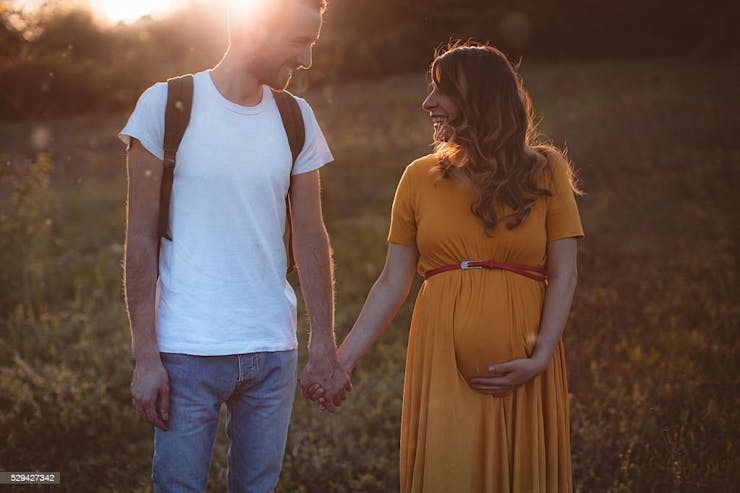 A couple pregnancy photoshoot is typically scheduled in the last weeks before giving birth when excitement is at its peak. It's a special time for couples and their families, one that should be remembered for many years. Capturing pregnant images for your newborn photo album, on the other hand, is not just to spark your memories, but also so your child may look back on their journey into this world.